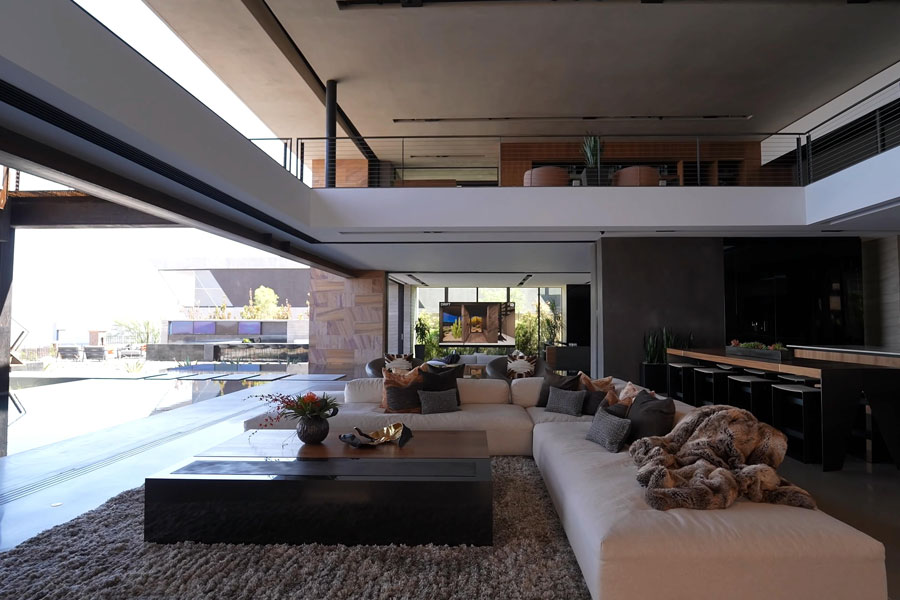 Luxury Home Sales in Las Vegas Reach Highest Level Ever in First Half of 2023
LAS VEGAS, NV – Sales of luxury homes in Las Vegas have now reached their highest level ever with a record-setting number of homes priced at $1 million or higher exchanging hands between January and June of this year, and the milestone is being associated with numerous factors, including increasing prices and escalating demand.
During the first six months of 2023, 267 luxury homes costing $1 million and above were sold, besting the previous all time record of 237 homes sold in the first half of 2022, as per Home Builders Research; the report covered the sale of production homes only, and does not include instances where homeowners have purchased empty property and have utilized it to construct multi-million dollar custom homes upon it.
Experts in real estate have noted that demand for luxury abodes in Las Vegas has been skyrocketing as of late due to very tight inventory and the fact that many standard homes do not have the opulent trappings and high-end amenities that affluent home buyers are typically looking for. 
In addition, the luxury market in Las Vegas has been performing better when compared to the middle-class housing sector since buyers in that price range typically possess a degree of wealth that current high interest rates on home mortgages are not a deterrent to making a purchase now. In contrast, many average-level income buyers are waiting in hopes that rates will come down at some point. 
Yet another contributing factor for the increase in $1 million and above sales in Las Vegas is the increasing costs associated with construction, which in turn has resulted in more new luxury homes being valued at that threshold than in previous years.
Vegas has seen luxury sales increase year over year on a regular basis; the only year to buck that trend was 2020, when the COVID-19 pandemic put a temporary roadblock on home sales in the second quarter of the year.  
Shelter Realty is a Real Estate and Property Management Company specializing in the areas of Henderson, Las Vegas and North Las Vegas, NV. Feel free to give us a call at 702.376.7379 so we can answer any questions you may have.