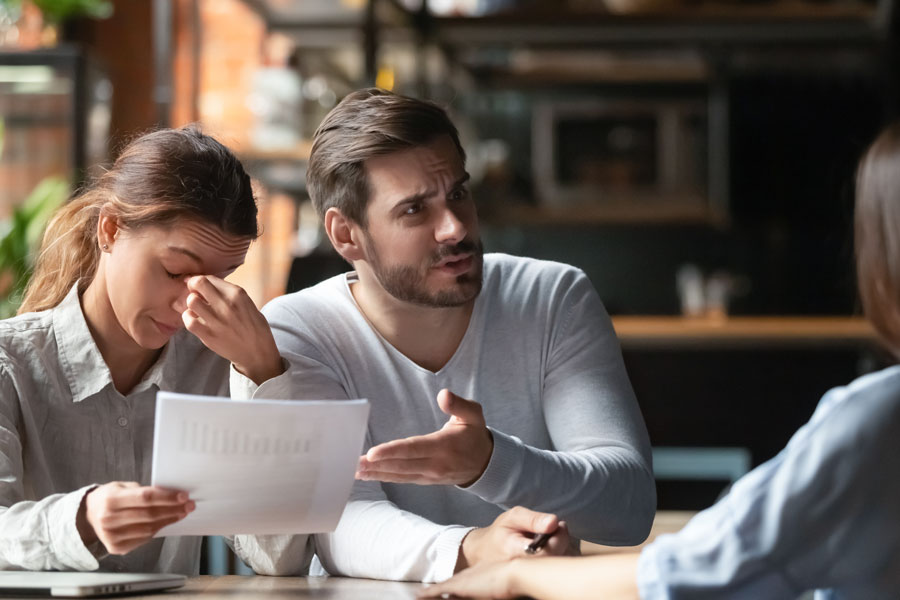 Nevada Officials Caution Residents of New Widespread Real Estate Scam
LAS VEGAS, NV – Officials representing the Nevada Division of Insurance and the Nevada Real Estate Division have issued warnings to state residents over a new and increasingly widespread real estate scam known as "vacant lot fraud" or "seller impersonation fraud."
This particular scam involves individuals pretending to be owners of properties or vacant lots and attempting to sell them before the owners and/or buyers wise up to the scheme. Officials say that there are numerous telltale signs that people should look out for – which are detailed below – before these bad actors are able to separate them from their hard-earned money.
The fraud works like this: the perpetrator will look through public records in search of real estate that is free of mortgages or liens, and then pretend to be the owner of the property and list it for sale through a real estate agent. The most common targets of this scam are unoccupied properties such as vacant lots and vacation or rental properties that the owner does not personally reside in. 
These scammers normally list the properties below their established market value and quickly accept the first offer they receive; from there, they send falsified documents for the closing and then quickly collect the proceeds and disappear, with the victims completely unaware that they've been bamboozled until the fake documents have been recorded with the county.
The Nevada Division of Insurance and the Nevada Real Estate Division have provided a comprehensive list of the telltale signs of seller impersonation fraud, and they are as follows:
Seller refuses to attend signings; always claiming to be out of town.  
Seller requests to use their own notary. 
Seller demands proceeds be wired. 
Seller has a different address than the owner's address or tax mailing address. 
Seller refuses or is unable to complete multifactor authentication of identity verification. 
In addition, the following precautions can also help you avoid being a victim of this scam:
Send mail to the seller at the address listed on tax and property records. 
Ask the seller's real estate agent if they have personal or verified knowledge of the seller's identity. 
If using a remote notary, be sure the notary is fully vetted and approved by your state; otherwise, the title company should arrange for an in-person notary signing at an attorney's office, title agency, or bank.
Contact the seller directly at an independently discovered and validated phone number. 
Verify the sellers identify by sending the seller a link to complete a third-party identity verification. 
Run the seller's email and phone number through a verification program. 
Ask conversational questions to ascertain seller's knowledge of property information not readily available in public records. 
Compare the seller's signature to previously recorded public documents. 
Use a wire verification service or confirm wire instructions match account details on seller's disbursement authorization form. 
Require a copy of a voided check with a disbursement authorization form. 
Require that a check be sent for seller proceeds rather than a wire. 
Shelter Realty is a Real Estate and Property Management Company specializing in the areas of Henderson, Las Vegas and North Las Vegas, NV. Feel free to give us a call at 702.376.7379 so we can answer any questions you may have.