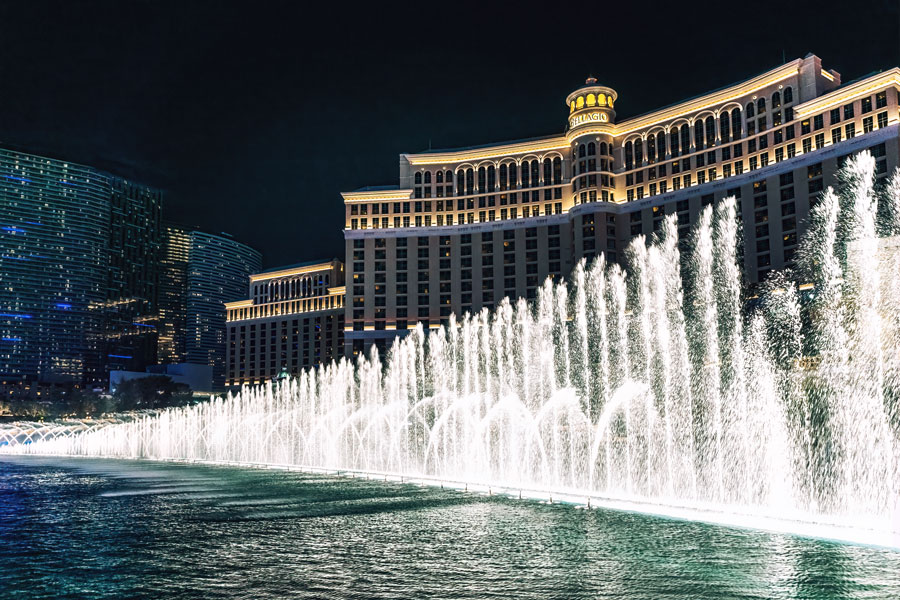 California Firm to Invest Nearly $950 Million in Las Vegas Real Estate Assets
LAS VEGAS, NV – California-based Realty Income Corp. announced on Friday that it has signed an agreement to invest approximately $950 million into acquiring equity interests from New York-based Blackstone Real Estate Income Trust, Inc. in a new joint venture that now owns a 95 percent interest in the real estate assets of The Bellagio Las Vegas.
Subject to customary conditions, the transaction is expected to close in the fourth quarter of 2023; at that time, Realty income will acquire a 21.9 percent indirect interest in the property by way of an initial investment of $300 million of common equity into the joint venture. Blackstone will retain a 73.1 percent indirect interest, with the remaining 5.0 percent interest being held by MGM Resorts International. 
In addition, $650 million will be invested by Realty Income into the joint venture to acquire a yield-bearing preferred equity interest.
Sumit Roy, Realty Income's President and Chief Executive Officer, announced his firm's sizable investment into Las Vegas, saying that it is expected to yield huge benefits for their investors. 
We are pleased to initiate our Credit Investment platform through a preferred equity investment in the Bellagio joint venture," he said. "Credit Investments are a natural adjacency to our traditional business, allowing us to provide additional value to our clients while leveraging our core competencies in transaction sourcing and structuring, and real estate and credit underwriting and monitoring." 
Located on the famed Las Vegas Strip, The Bellagio is a luxury hotel and casino that was purchased from MGM Resorts by Blackstone back in 2019 for $4.25 billion; MGM retained a small stake and continues to operate and maintain the resort on a day-to-day basis. 
Realty Income Corporation is a real estate investment trust that owns and operates a portfolio of over 12,237 commercial properties. 
Shelter Realty is a Real Estate and Property Management Company specializing in the areas of Henderson, Las Vegas and North Las Vegas, NV. Feel free to give us a call at 702.376.7379 so we can answer any questions you may have.