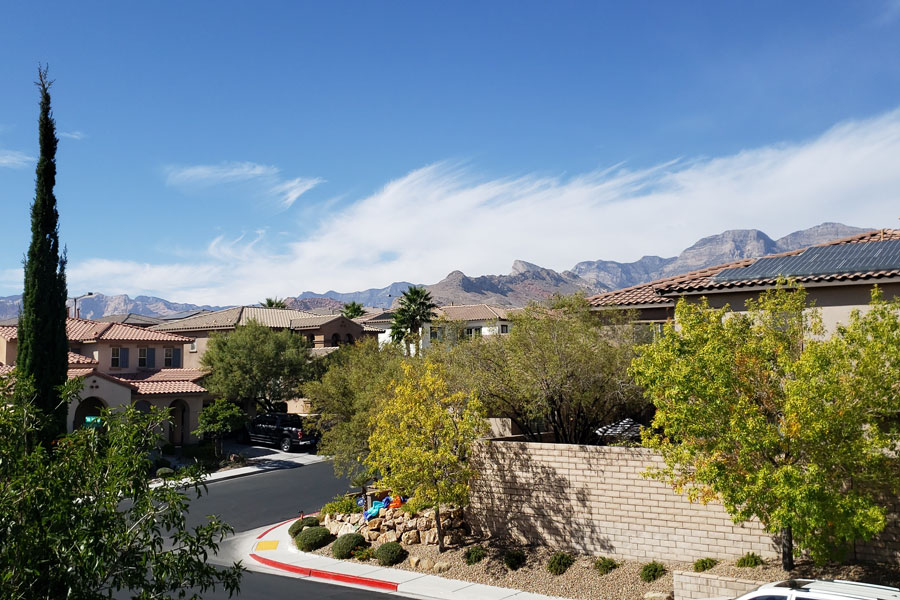 Summerlin Among Top Five Best-Selling Communities in United States, Report Says
LAS VEGAS, NV – A new mid-year report released this week by Maryland-based RCLCO Real Estate Consulting has listed the master planned Las Vegas community of Summerlin among the top five best-selling in the entire nation. 
Summerlin, located on the western edge of the Las Vegas Valley, came in at number five on RCLCO's list of the best-selling communities in the United States, having achieved that prestigious ranking by having sold 544 homes through the end of June. But despite that impressive number of sales, it actually represents an 8 percent drop year-over-year, as reportedly 592 homes changed hands in Summerlin by the end of June 2022. 
Frank Stephan, Nevada region president for The Howard Hughes Corp. – the company that began development of the community in 1952 after business tycoon Howard Hughes bought the 25,000-acre parcel of land for $3 an acre – said that the popularity that led to its inclusion in RCLCO list is driven by Summerlin's all-American family appeal. 
We believe Summerlin's long-term success is due, in large part, to its thoughtful master plan that established design guidelines that have stood the test of time," he said. "Planning for schools, shopping centers, cultural centers and office buildings as places of employment have also been integral to the community's success, creating a place where residents can live, work, learn and play." 
Stephan noted that Summerlin currently has 15 active neighborhoods – comprised of 120,000 residents – and still has almost 5,000 acres remaining to develop. In addition, it also boasts a bustling downtown that includes retail, restaurants, office space and major sports venues such as the City National Arena and Las Vegas Ballpark. 
With thousands of acres left to develop, Summerlin will continue its trajectory as the best place to live in Las Vegas," Stephan said. "There is significant ongoing development in Summerlin West. We remain excited about Summerlin's future and its insatiable momentum." 
Topping RCLCO's list of best-selling communities was The Villages in Florida, with 1,960 sales so far this year. 
Shelter Realty is a Real Estate and Property Management Company specializing in the areas of Henderson, Las Vegas and North Las Vegas, NV. Feel free to give us a call at 702.376.7379 so we can answer any questions you may have.