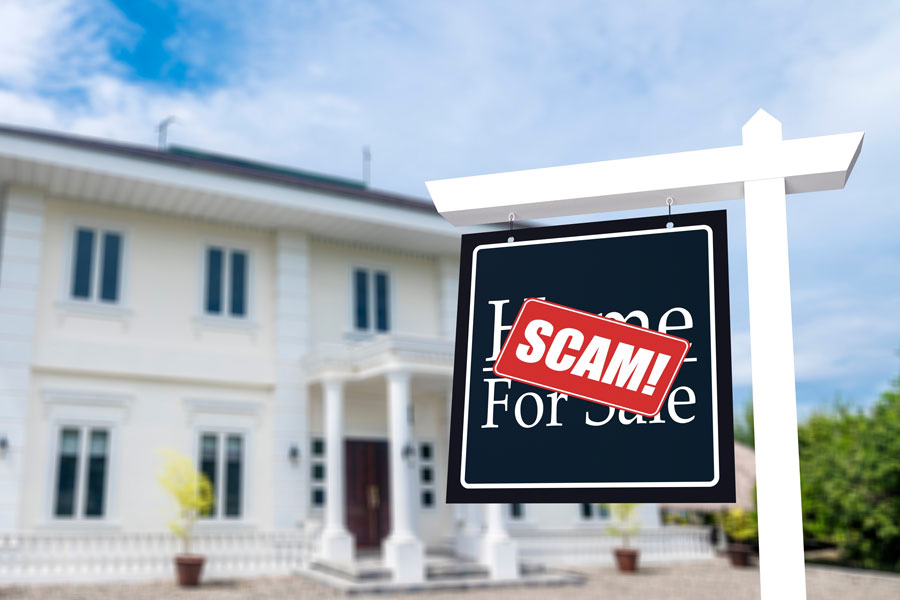 Fraud Alert: Rising Trend of Scam Artists Selling Other People's Homes Behind Backs
LAS VEGAS, NV – Las Vegas residents are being cautioned about a new trend that is sweeping across the nation involving brazen scammers clandestinely attempting to sell other people's real estate right out from underneath them without their knowledge, a move that can obviously be extremely disorienting and distressing to the victims involved.
One recent example of this fraud comes from Nevada's neighboring state of California when Laguna Hills resident Bernie Gates received a shocking letter in the mail informing him that a property he had owned in Boulder City had been listed for sale in March for $175,000 – without his knowing about it – and had just found a buyer.
The scammer had listed the property with a real estate agency, and then upon news of the sale a title company had sent Gates – still legally listed as the owner-of-record – a certified letter informing him of the transaction.
Gates, quite understandably, was utterly blindsided since he had never listed the property for sale. He subsequently had the sale cancelled and notified the authorities, narrowly avoiding falling prey to a new form of fraud that Landmark Title of Nevada President Greg Hulett noted is especially worrisome due to the utter brazenness of its perpetrators.
You hear about people stealing cars, but who the hell steals houses?" he said. "Who steals land?"
While it may be difficult to understand how such a scam could actually take place in this day and age, experts say that attempting it can actually be fairly easy, as a fraudster attempting to sell another person's property may not actually be required to prove they actually own it, at least initially.
Nevada real estate agents are not mandated to verify that their clients own the properties they're attempting to sell, as per state law; practically any individual can list a property for sale online without offering any proof whatsoever that it belongs to them. These scammers are also able to carry out sales utilizing phone and e-mail correspondence, and often will use fake forms of identification to hoodwink their victims into believing that they are the actual owners of the property in question.
While some victims are able to discover the scam and thwart it before it is too late, others who fall prey to it are often forced to go through extensive court proceedings to get their property back; in addition, hoodwinked buyers often will have to file insurance claims to get their stolen money reimbursed, which can often be a lengthy and stress-inducing process.
So, if you are a property owner or buyer in Southern Nevada – or anywhere else in the country – it pays to take extra precautions whenever buying or selling real estate and to make sure that the individual you are dealing with really is who they claim to be.
Shelter Realty is a Real Estate and Property Management Company specializing in the areas of Henderson, Las Vegas and North Las Vegas, NV. Feel free to give us a call at 702.376.7379 so we can answer any questions you may have.