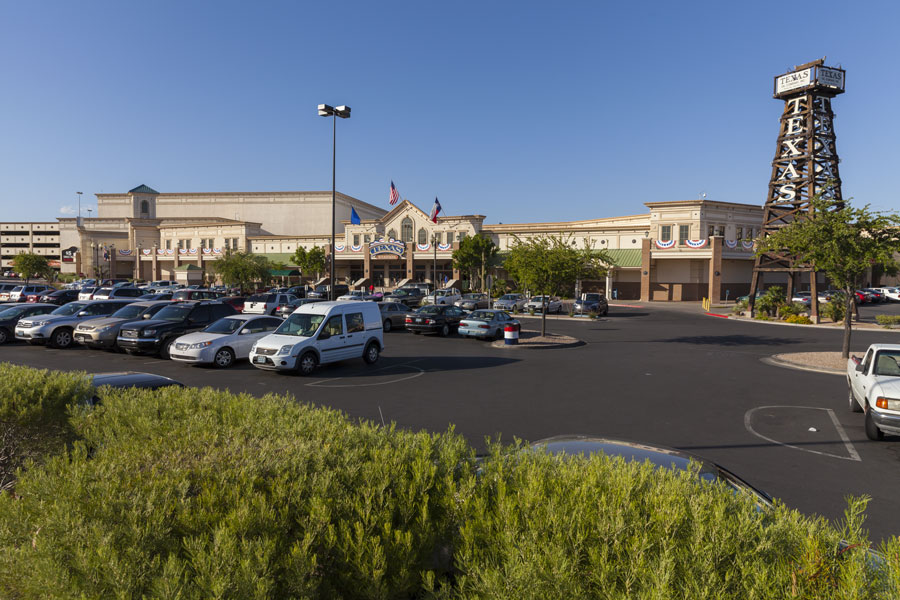 New Mixed-Use Development Combining Retail and Housing Proposed in North Las Vegas
LAS VEGAS, NV – A new mixed-use development comprised of retail shopping and a residential housing complex has been proposed at a 73-acre location in North Las Vegas that had previously the homes to two well-known casinos that have since been shuttered. 
Agora Realty and Management has entered a proposal with the North Las Vegas Planning Commission to re-zone the former sites of the Texas Station and Fiesta Rancho casinos – located at Lake Mead Boulevard and Rancho Drive – from resort-commercial to a residential mixed-use classification, in order to build "a mix of experiential commercial, recreation, hotel, retail, restaurant, and multifamily uses." 
If the Commission approves the rezoning proposal, Agora plans on constructing what it has dubbed "North Las Vegas Sports Village," which is slated to include what they refer to as an open-air "Champions Plaza" consisting of 450,000 square-feet of retail shops and restaurants, as well as a "vibrant mix of residential housing options for the community" offering 665 housing units, all of which they say will be constructed in phases. 
Some of the more unusual amenities that Agora is planning on building on the site include an ice skating rink, which is slated to be 100,000 square-feet in size, in addition to a sports field, "outdoor entertainment," a convenience store, a car wash, a child care center, and a vocational school.  
100,000 square-feet of professional office space is also being planned by the developer as well.
Agora also intends to replace the former casinos that had previously inhabited the property in some manner by asking the North Las Vegas Planning Commission for permission to acquire a gaming license and to construct a 150-room hotel; at least three beer and wine licenses and three liquor licenses have also been applied for.
The North Las Vegas Planning Commission will consider Agora's re-zoning request at its Wednesday, July 12 meeting. If the proposals are approved and construction moves forward, Agora anticipates employing at least 925 people to make the extensive and varied development a reality. 
Shelter Realty is a Real Estate and Property Management Company specializing in the areas of Henderson, Las Vegas and North Las Vegas, NV. Feel free to give us a call at 702.376.7379 so we can answer any questions you may have.