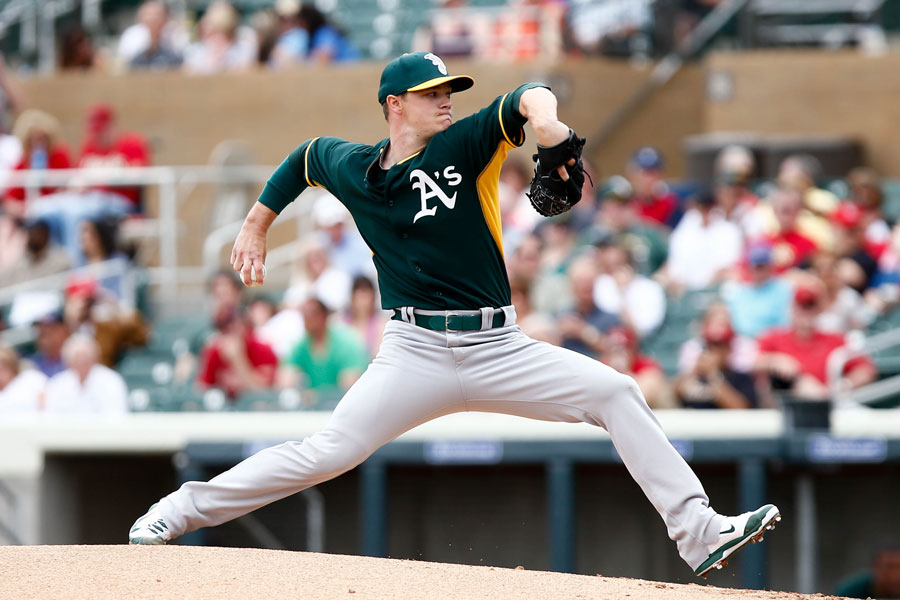 Construction of Athletics' New Las Vegas Stadium Will Create 5,000 "Good-Paying" Jobs, Union Says
LAS VEGAS, NV – Following a committee hearing on Monday for a bill for the proposed Las Vegas ballpark stadium of the Athletics – which recently announced they would be transplanting themselves from California to Nevada – the Southern Nevada Building Trades Union (SNBTU) has publicly shown their support for the project, saying that the construction of the famed MLB team's new home would benefit the local economy by generating over 5,000 new jobs. 
The A's recently reached an agreement with Bally's Corp. to purchase a nine-acre plot of land currently occupied by the Tropicana Resort & Casino, where they will now construct their new stadium. Currently, the plan is to demolish the Tropicana to make way for the A's stadium – which is slated to take the form of a 35,000-seat retractable roof venue – and to build a new 1,500-room hotel and casino on the remaining acreage.
SNBTU has launched a new campaign to support the A's move to Las Vegas, dubbed "A+ Jobs," which will "educate the community about the positive impact building the stadium would have on Las Vegas."  
The reason for SNBTU's support of the A's move, according to the organization's Secretary-Treasurer, Vince Saavedra, is that the development of their stadium will allow "SNBTU to expand its roster to put the construction trades to work." 
Vegas has proven itself as a major-league sports town, so it makes sense for us to add a Major League Baseball team," he said. "Our roster of skilled construction workers have always built the biggest projects in Vegas and we're ready to step up to the plate to build the stadium. By showcasing our members on baseball cards, we are highlighting the impact this project will have on jobs and working families in our community." 
SNBTU noted that the development of the A's new stadium will create over 5,000 "good-paying" jobs for individuals in numerous trades, including ironworkers, bricklayers, laborers, electricians and more; in addition, its construction would also spur new investment opportunities in Las Vegas, in addition to increasing tourism as well. 
The stadium is projected to spur billions in new investment and bring 400,000 additional visitors to the area each year – all without raising taxes," Saavedra said. 
Shelter Realty is a Real Estate and Property Management Company specializing in the areas of Henderson, Las Vegas and North Las Vegas, NV. Feel free to give us a call at 702.376.7379 so we can answer any questions you may have.