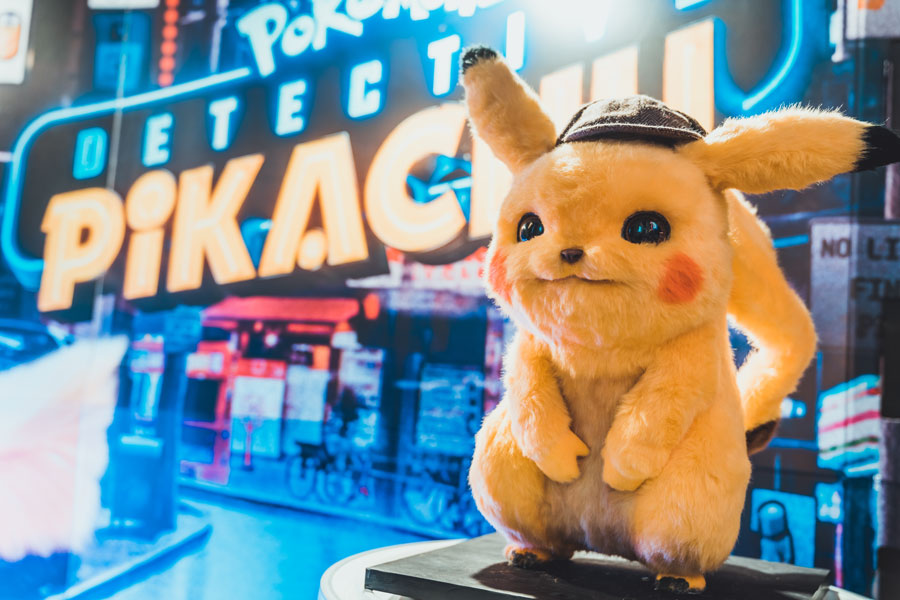 Henderson Master-Planned Community Names Streets After Pokémon Characters
LAS VEGAS, NV – The developer of a new master-planned community in Las Vegas evidently wants to "catch 'em all," as new residents are noticing that the streets in the neighborhood are named after characters from the popular Pokémon series of video games and cartoon television shows.
Serenity Place, an upscale community in Henderson, surprisingly has streets named after numerous well-known "Generation 1" Pokémon critters such as Jigglypuff, Squirtle, Snorlax, Charmander, and Charizard.
Pokémon – an abbreviation of Pocket Monsters – is a Japanese media franchise about fictional creatures called "Pokémon" that are caught, trained, and cared for by humans who use them to battle with other Pokémon and their trainers. The English slogan for the franchise is "Gotta Catch 'Em All!" 
Andrea Miller, a construction manager at Harmony Homes LLC – Serenity Place's developer – noted to local media the difficulty of naming streets in Las Vegas. Developers are required to determine the number of streets in a community and then submit double the amount of potential names for those streets to the county in case any of them have already been used, among other concerns.
However, Miller's sons, aged 11 and 14, are "obsessed with Pokémon" and gave her the idea to name  Serenity Place's streets after the creatures. There are currently 1,015 Pokémon species, so Miller certainly had plenty of names to choose from. 
"When I hear Jigglypuff, I giggle," Miller said. "When you're coming home from work and you had a bad day and you have to turn on Jigglypuff Lane, that will make you smile." 
Jigglypuff Lane is the main thoroughfare of Serenity Place, Miller said, mainly because it's her sons' favorite Pokémon; other street names in the community include Snorlax Lane and Squirtle Lane.
However, there's no word on if there's a street named after the most famous Pokémon of all, Pikachu, which would seem the most obvious choice if you're pulling names from the series' vast bestiary.
Shelter Realty is a Real Estate and Property Management Company specializing in the areas of Henderson, Las Vegas and North Las Vegas, NV. Feel free to give us a call at 702.376.7379 so we can answer any questions you may have.