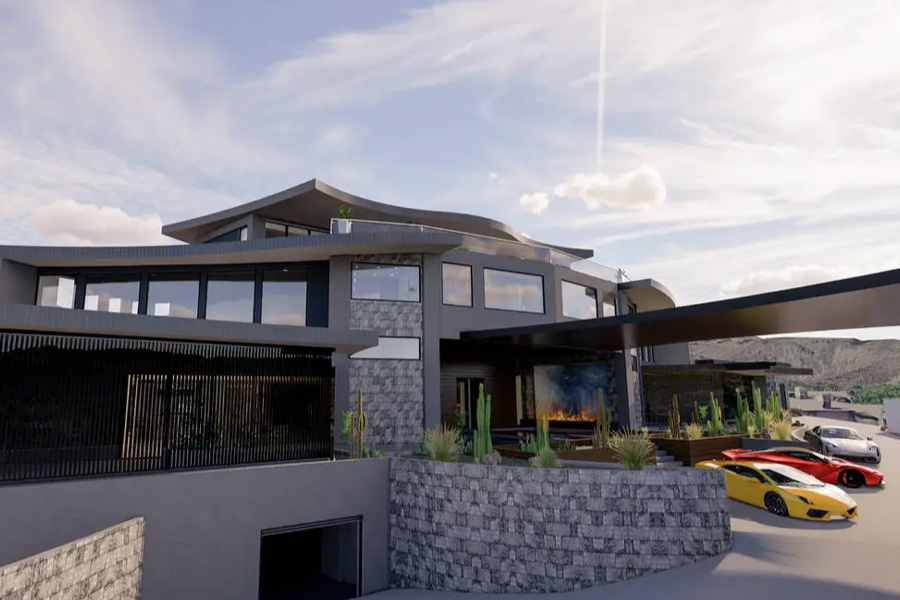 Henderson Mansion Under Contract for $75 Million, Could Set Record for Luxury Sale
LAS VEGAS, NV – In a state known for pricey luxury real estate purchases, a Henderson mansion that is currently under contract could eclipse them all if the sale goes through, considering the property's whopping $75 million asking price.
Located within the MacDonald Highlands – a series of affluent residential neighborhoods in Henderson – a lavish residence slated to be constructed by development firm Terra FirmaIs is under contract for the aforementioned record $75 million, and will be one of the largest luxury homes ever built in the Las Vegas valley, clocking in at an eye-popping 55,000 square feet.
The previous record holder when it comes to luxury sales in Las Vegas was a newly-built 15,000-square-foot home situated on 1.26 acres – also in MacDonald Highlands – that was purchased in 2021 for $25 million.
The deal for the potentially record-breaking home sale is due to close in mid-May, at which time it will officially appear in Clark County records.
The especially interesting part of this transaction lies in the fact that the home has not even been constructed yet; the design has yet to be finalized and is subject to change, but in its current configuration the residence is slated to be 55,000 square feet in size and standing either two or three stories with a total of 13 bedrooms.
The home will be constructed upon four combined lots for a total of 1.1 acres. The groundbreaking on the project is expected to take place in early 2024, and construction of the residence will take approximately two-and-a-half years, according to the developer.
Upon completion, the home will reflect a modern design aesthetic and possess many high-end amenities, such as a gym, a movie theater, a gaming room, sports court and swimming pool.
Shelter Realty is a Real Estate and Property Management Company specializing in the areas of Henderson, Las Vegas and North Las Vegas, NV. Feel free to give us a call at 702.376.7379 so we can answer any questions you may have.