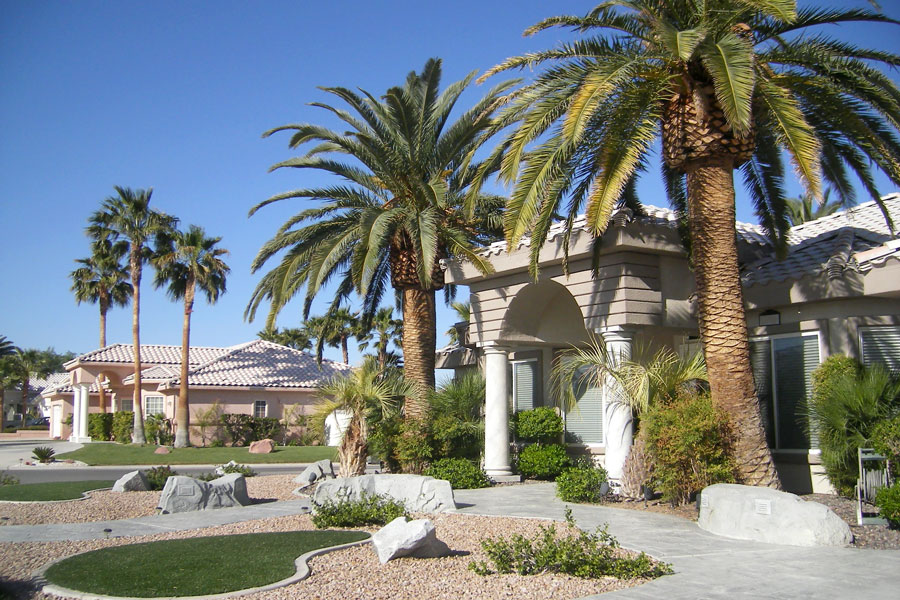 Housing Market in Las Vegas Currently "Flat," – A Good Thing, Experts Say
LAS VEGAS, NV – While the housing market in the United States is currently experiencing a slight uptick, the scene in Las Vegas is being described as "flat," bucking the current trend for the rest of the country. However, according to experts, the situation in Southern Nevada may actually be considered a positive development overall for a number of different reasons.
The national median home price for a single-family home in February, according to reports, was $293,170, which represents a small increase from January's amount, which was $292,611; February was the first time that the median home price increased month-to-month nationally after dropping from $308,336 in June 2022.
The prices of homes in Las Vegas, however, are bucking the upward trend that the rest of the country is showing, but only to a slight degree. According to Las Vegas Realtors (LVR), median price of a single-family home in March 2023 remained relatively unchanged since December 2022, when that number hit $425,000; this represents the first time since 2018 that prices in the region remained flat for this amount of time.
However, the hardiness of the market in Las Vegas – as illustrated by the fact that prices are currently neither rising nor falling, in contrast to the rest of the country – is a positive development, according to LVR president Lee Barrett.
"Flat is stabilization. Conditions of the market are stabilizing. The consumer is getting used to interest rates," he said. "The seller is getting used to pricing that is not the same as it was in April of 2022 where they could ask 20, 30, 40, 50-thousand dollars for the property and people were wanting to pay it because of the shortage of inventory."
Local Las Vegas real estate agents have noted recently that buyers are becoming less and less deterred about the current high interest rates on mortgage loans, noting that while rates are hovering around 7 percent, business has continued to be brisk, especially as a result of the influx of buyers from states such as California, Illinois, and Florida.
But while the Las Vegas real estate market is showing a degree of stability the rest of the nation is lacking, experts are predicting that home prices across the country could decline by as much as 5 percent in the second half of 2023, which could contribute to a recession; only time will tell if this becomes the case.
Shelter Realty is a Real Estate and Property Management Company specializing in the areas of Henderson, Las Vegas and North Las Vegas, NV. Feel free to give us a call at 702.376.7379 so we can answer any questions you may have.