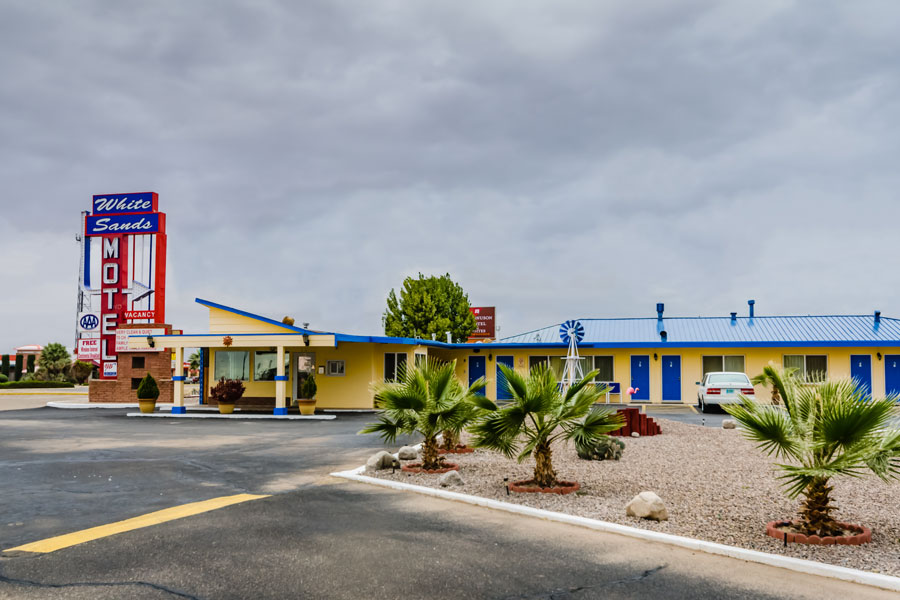 Native American Tribe Purchases Boarded-Up Las Vegas Strip Motel with Plans to Demolish
LAS VEGAS, NV – A boarded-up, abandoned motel on the famed Las Vegas Strip that has been home to vagrants, feral cats, and vandalism for a number of years has been purchased by a Native American tribe with plans to demolish the structure and subsequently repurpose the property.
According to property records, the Three Affiliated Tribes of the Fort Berthold Indian Reservation in North Dakota – also known as Mandan, Hidatsa and Arikara Nation – purchased the former White Sands Motel site last week for $10.25 million.
The long-time zombie property is located on a narrow 1.1-acre parcel of land adjacent to the former Route 91 Harvest festival site and represents the latest investment on the part of the MHA Nation, which to date has purchased a total of 23 acres along the southern portion of the Strip for a total combined price of $115 million.
The motel building – originally constructed in the 1950s – is currently in a substantial state of disrepair, having been the target of vandalism and squatting by homeless people and cats for years, and according to MHA Nation Chairman Mark Fox, the plan is to completely raze the property and redevelop it.
"It definitely cannot be salvaged," Fox said, adding that the MHA Nation will "tear it down and clean it up," a process that he estimates will cost at least $1 million. There is currently no timeline in place for the site's demolition.
The MHA Nation is still formulating a strategy or their real estate holdings in Las Vegas; Fox noted that they either might be used to develop a casino-resort, or just flipped to new owners for a profit.
"We're really going to the drawing board," Fox said.
The White Sands Motel site has been unsuccessfully put on the open market several times over the years for various asking prices. It was initially offered for $25 million in 2016, then for $18 million in 2021, and finally $12 million in spring 2022, with no takers each time.
Shelter Realty is a Real Estate and Property Management Company specializing in the areas of Henderson, Las Vegas and North Las Vegas, NV. Feel free to give us a call at 702.376.7379 so we can answer any questions you may have.