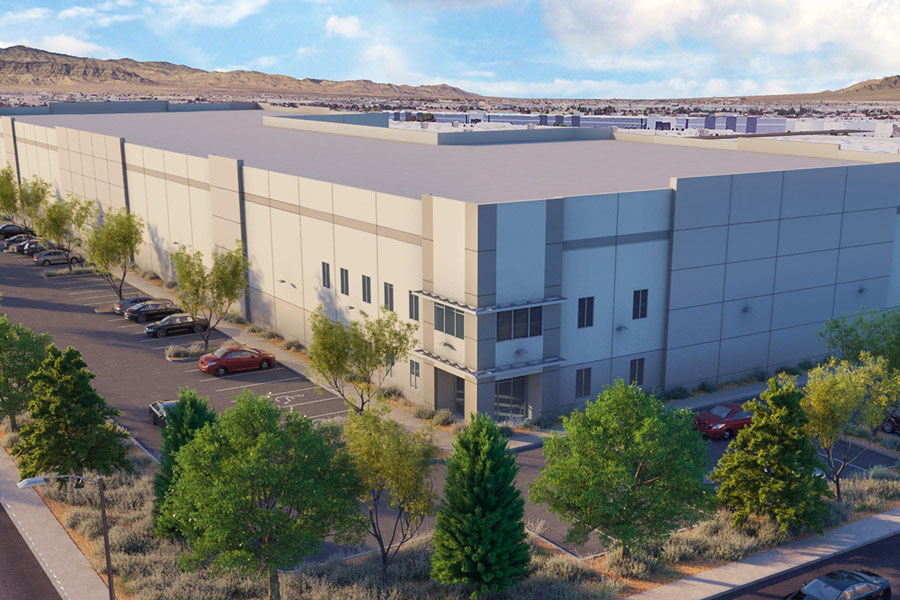 Ground Broken on Cartier Industrial Project in North Las Vegas; Will Help Serve Need For Industrial Space
LAS VEGAS, NV – Ground was recently broken on Cartier Industrial, a new industrial space located on a 4.28-acre plot of land in North Las Vegas, after successful completion of grading of the property which was achieved in late January of this year.
The project – located on the northwest corner of North Lamb Boulevard and East Cartier Avenue, with easy access to major highways such as I-15 and 515 – is the latest in the large number of industrial facilities that have been popping up throughout Las Vegas over the past year or two, with the city becoming a popular shipping hub for numerous companies across the country.
Once completed, Cartier Industrial is slated to be made up of a freestanding, concrete tilt building which will include eight 9×10-foot dock loading doors and two 16×14-foot grade level doors, both with a 30-foot clear height. There will also be an R-24 insulated tilt wall panel system, R-38 roof deck insulation, 81 parking stalls, an ESFR fire suppression system, M-D zoning, and rear loading truck access.
Tim Castello, Certified Commercial Investment Member (CCIM) and owner of the project's developer, Castello-Monkarsh Development, noted that Cartier Industrial will help to serve the very much growing need for industrial space in Las Vegas.
Cartier is providing a much-needed product for the industrial sector in North Las Vegas. This project is perfect for an Owner-user, whereby the owner can lease out half the building and reduce their carrying costs. This is just one of the projects we are developing in the area," Castello said. "The industrial sector valley wide is at historic lows with vacancy rates at less than 1.7%. This project is a rare opportunity as we are offering it for either purchase or lease at an affordable rate. Cartier is situated in a desirable neighborhood welcoming to industrial users."
The facility will be available for either sale or lease once it has been completed, and according to the developer it will be able to be split up between two separate tenants if needed.
Shelter Realty is a Real Estate and Property Management Company specializing in the areas of Henderson, Las Vegas and North Las Vegas, NV. Feel free to give us a call at 702.376.7379 so we can answer any questions you may have.