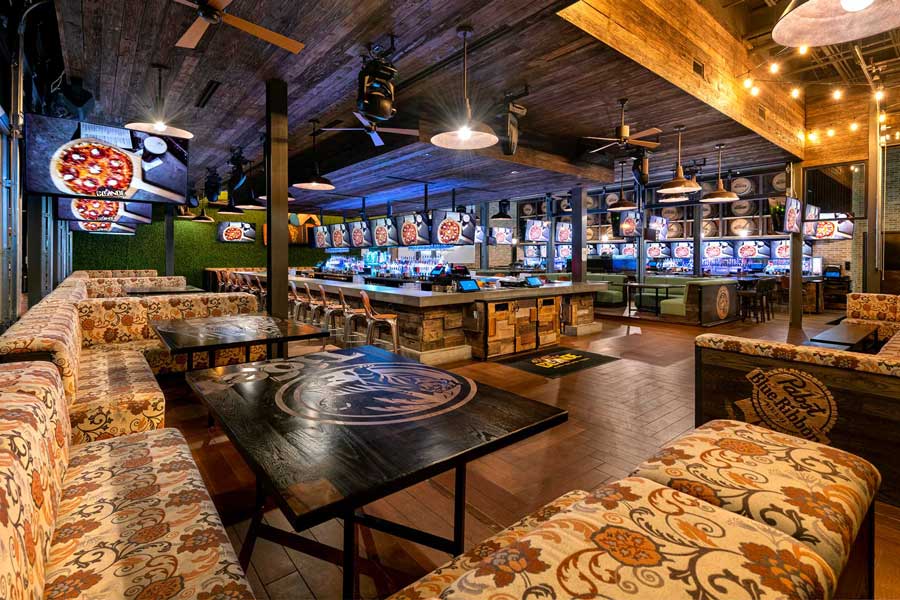 Bottled Blonde to Open Lavish $50 Million Nightclub on Las Vegas Strip In Fourth Quarter of 2024
LAS VEGAS, NV – The Las Vegas Strip will be getting a interesting new entertainment option soon, as The Bottled Blonde chain of pizzerias and beer gardens has announced they will be building a lavish $50 million nightclub upon the famed boulevard in the fourth quarter of 2024, the franchise's first foray into Southern Nevada.
The Bottled Blonde Las Vegas will be situated within a 25,000 square-foot standalone building in the Grand Bazaar Shops, next to Horseshoe Las Vegas, and will be comprised of three floors with an open-air rooftop lounge that will offer unobstructed views of the Bellagio fountains.
Several existing buildings on the Strip will be destroyed to make way for The Bottled Blonde's construction.
The Bottled Blonde – owned by Arizona-based Evening Entertainment Group – currently has 25 bars and restaurants across the country – including in Dallas, Houston, Ft. Worth, and Miami – with media outlets referring to the franchise as "highest-grossing standalone bar in Texas."
A location is also currently under development in Nashville.
The Bottled Blonde offers a plethora of menu options such as chicken wings, salads, and pizzas, but the main draw of the establishment is its late-night club atmosphere.
The Bottled Blonde Las Vegas is currently being developed by Evening Entertainment Group and Creation, a Phoenix-based real estate development and investment firm; according to Evening Entertainment Group co-owner Les Corieri, bringing the chain to Las Vegas has been in the cards for some time now.
"This project has been a long time coming, and we couldn't be more excited to bring the Bottled Blonde experience front and center to the Las Vegas Strip," he said, adding that the establishment will stand out from the other fare on the Strip because of its prominent location on the corner of Las Vegas Boulevard and Flamingo Road.
"Our visibility is much better than most people," he said.
Shelter Realty is a Real Estate and Property Management Company specializing in the areas of Henderson, Las Vegas and North Las Vegas, NV. Feel free to give us a call at 702.376.7379 so we can answer any questions you may have.