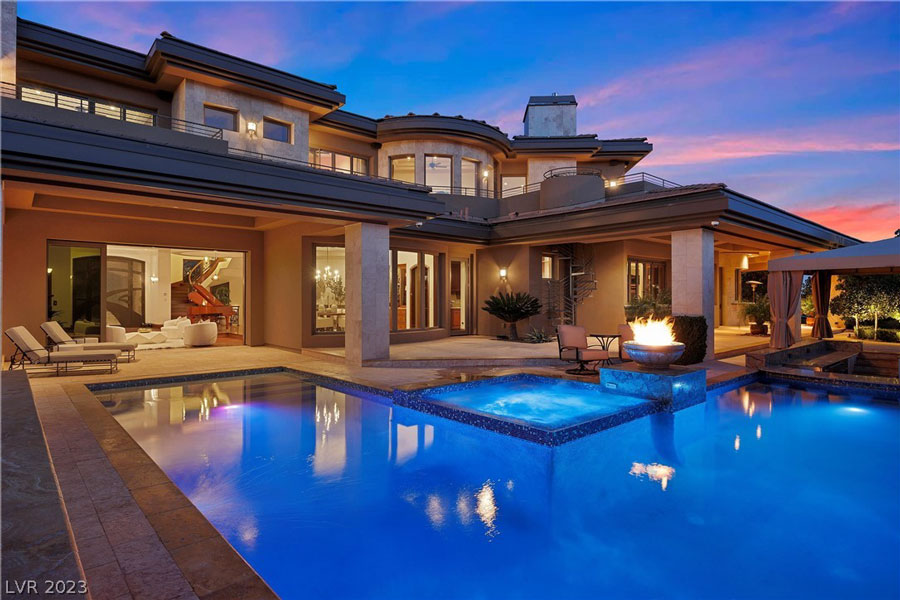 Las Vegas Mansion Featuring Faux Italian Cobblestone Street on Market for $6.5 Million
LAS VEGAS, NV – If you're looking for a unique residence in Las Vegas – a city already renowned for its eye-catching, one-of-a-kind homes and businesses – and you have the funds to spare, then you might want to look into a mansion on sale in the gated community known as The Ridges that features a cobblestone Italian street complete with faux storefronts, making even a "staycation" feel like you're strolling the streets of Europe.
The owners of the six-bedroom mansion, Lara and David Stone, spared no expense to create a stunning replica of an Italian street in the backyard of their home, located on a 0.6-acre plot of land and currently on the market for a whopping $6.5 million.
Built by the Stones in 2011, the 9,771 square-foot home has a lightwell in its basement that is located under the backyard, and in an effort to spruce it up in an unusual way, the couple took a suggestion from Lara's mother to build a European street scene around it. With the Stones having visited Italy multiple times, it seemed only natural to use it as inspiration, they said.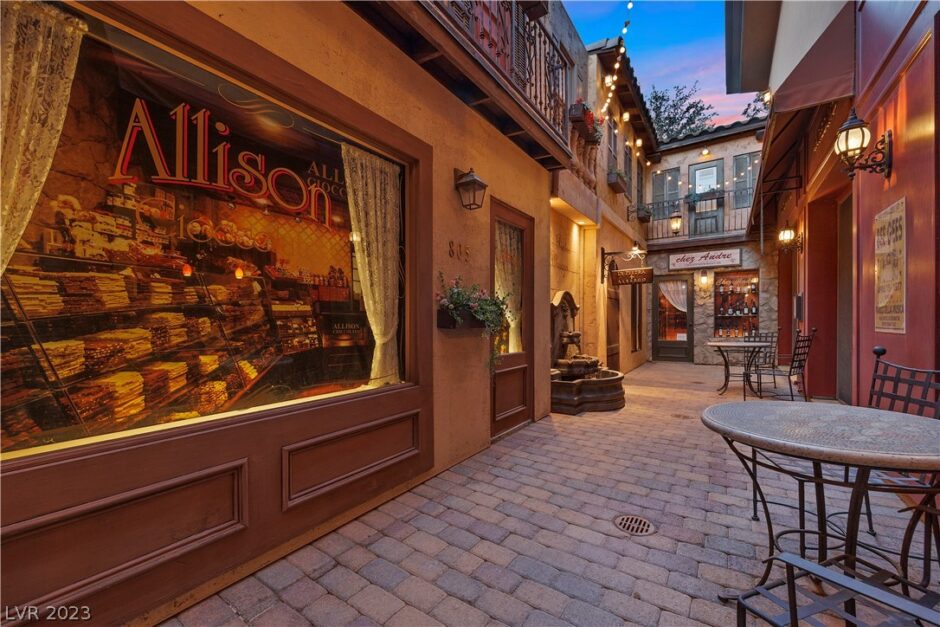 The result is an ultra-realistic replica of an Italian street – "Via Di Pietra" which translates to "Stone Street" – complete with cobblestone floors, fake storefronts with windows and doors, and quaint little cafe tables. The storefronts, while fake, nonetheless contain rooms behind them, such as a wine cellar and a home theater.
15 BRIGHT HOLLOW COURT, LAS VEGAS – $6,500,000.00
Other amenities in the house include a pool, an outdoor fire pit, and a basketball court.
But despite the beautiful touches they have added to their residence over the years, the Stones have decided to sell it and move on.
"Our larger hope was to produce a 'feeling' of being in Italy," David Stone said. "This home was truly a pleasure to build and enjoy. It will remain a special part of our past."
See full listing details for 15 Bright Hollow Court, Las Vegas
Shelter Realty is a Real Estate and Property Management Company specializing in the areas of Henderson, Las Vegas and North Las Vegas, NV. Feel free to give us a call at 702.376.7379 so we can answer any questions you may have.