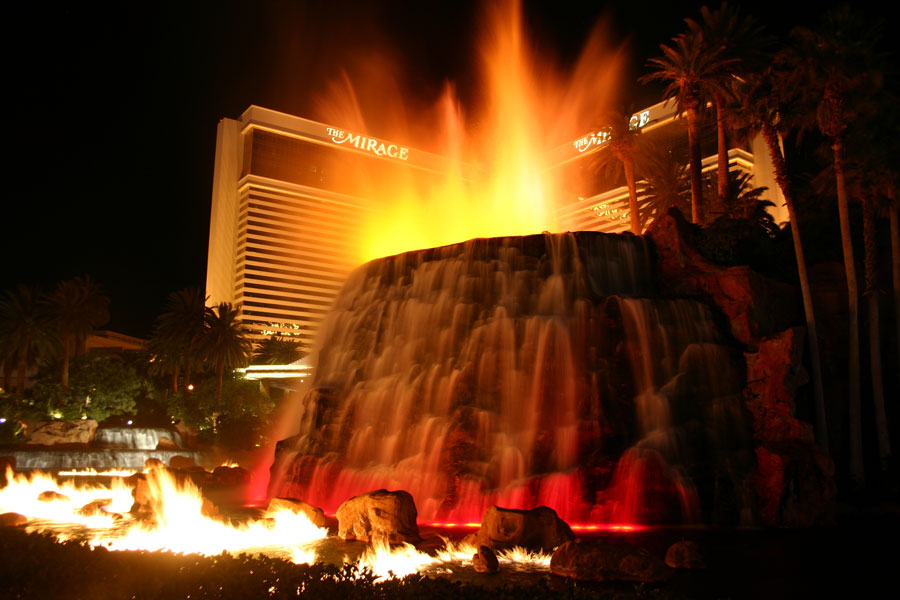 New Mirage Las Vegas Owner Confirms Iconic Volcano Attraction to Close in Near Future
LAS VEGAS, NV – Hard Rock International, the new owners of the Mirage Las Vegas, have finally responded to repeated questions from fans of the establishment's iconic live volcano, and while it will be remaining in service in the near and now, it has unfortunately been confirmed that the famed attraction will be retired permanently in the near future due to the lack of revenue that it generates.
The Mirage Las Vegas transferred operations in December 2022 from MGM Resorts International to new owners Hard Rock, the gaming arm of the Seminole Tribe of Florida; this marked the first time that a Native American tribe has run a Las Vegas Strip-based resort casino in history.
The Seminole tribe has developed extensive hotels and resorts for gaming on some of their reservations, and in 2007 the tribe bought the Hard Rock Cafe franchise for $965 million; they currently have a total of seven casinos, and announced in December 2021 that it had purchased the rights to operate The Mirage for $1.075 billion.
While Hard Rock plans to continue operating The Mirage under its current name for the time being – during which they will be keeping the volcano attraction running – the eventual plan is to re-brand the resort with the Hard Rock name and extensively renovate the building's façade to the same trademark guitar-style shape as other Hard Rock resorts.
During this process, sadly, the establishment's widely-known artificial volcano – which currently erupts nightly, providing free entertainment in front of the resort – will be discontinued and torn down.
The rebranding project is expected to begin in 2024; until then, MGM will license the "Mirage" name to Hard Rock until the project is complete. Hard Rock Las Vegas is expected to open in 2025 or 2026.
Shelter Realty is a Real Estate and Property Management Company specializing in the areas of Henderson, Las Vegas and North Las Vegas, NV. Feel free to give us a call at 702.376.7379 so we can answer any questions you may have.