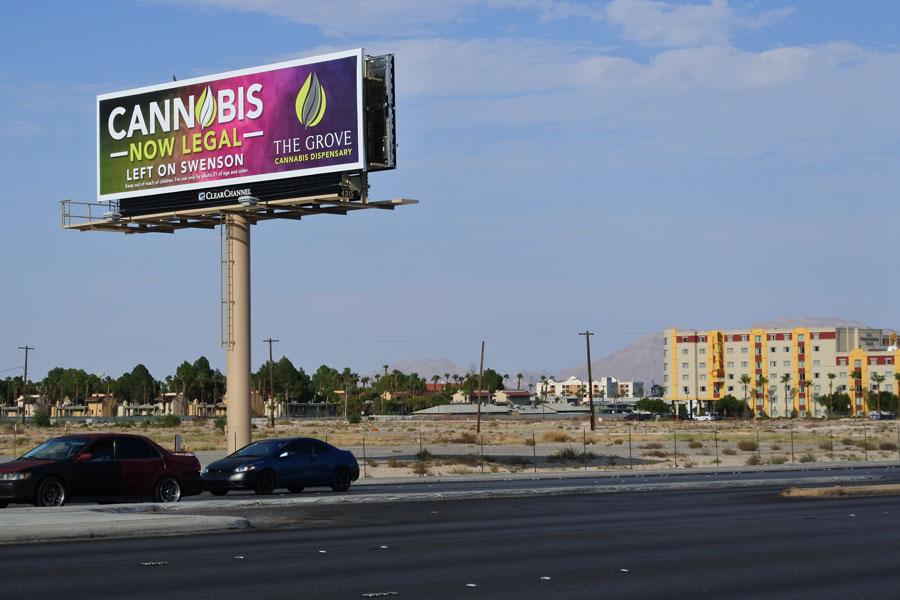 Cannabis Consumption Lounges Coming to Las Vegas Strip in 2023; Venues Will Function Similar To Bars
LAS VEGAS, NV – Following the approval of Nevada voters of Ballot Question 2 – the Initiative to Regulate and Tax Marijuana – the purchase, possession, and consumption of recreational marijuana for adults became legal in Nevada on January 1, 2017.
"A person who is 21 years of age or older is allowed to possess and consume retail marijuana," the law says. "A marijuana consumer may possess up to 1 ounce of marijuana or 1/8 of an ounce of concentrated marijuana. Marijuana can only be purchased legally from state-licensed retail marijuana stores."
However, since the law was enacted, outside from private residences there have been no legal places to consume cannabis in Nevada, but that is set to change with the arrival of cannabis lounges to the Las Vegas Strip in 2023.
The state of Nevada – and especially the city of Las Vegas – will be allowing legal cannabis-consumption lounges in the New Year. These venues would function similarly to standard bars, but would only allow the use of marijuana by both residents and tourists; alcohol would be prohibited in such establishments.
The largest cannabis dispensary in Las Vegas, Planet 13 – located approximately one mile from the Las Vegas Strip – has already voluntarily given up its liquor license in favor of opening a cannabis lounge. In addition to existing dispensaries being allowed to open cannabis lounges, 20 licenses for stand-alone lounges will also be issued by the state of Nevada, with several expected to open on the Strip in 2023.
However, none of those 20 cannabis lounges will be located in hotel/casino resorts, as federal law prohibits such a thing; however, the stand-alone lounges will be allowed elsewhere on the Strip once their licenses have been granted by the state.
Shelter Realty is a Real Estate and Property Management Company specializing in the areas of Henderson, Las Vegas and North Las Vegas, NV. Feel free to give us a call at 702.376.7379 so we can answer any questions you may have.