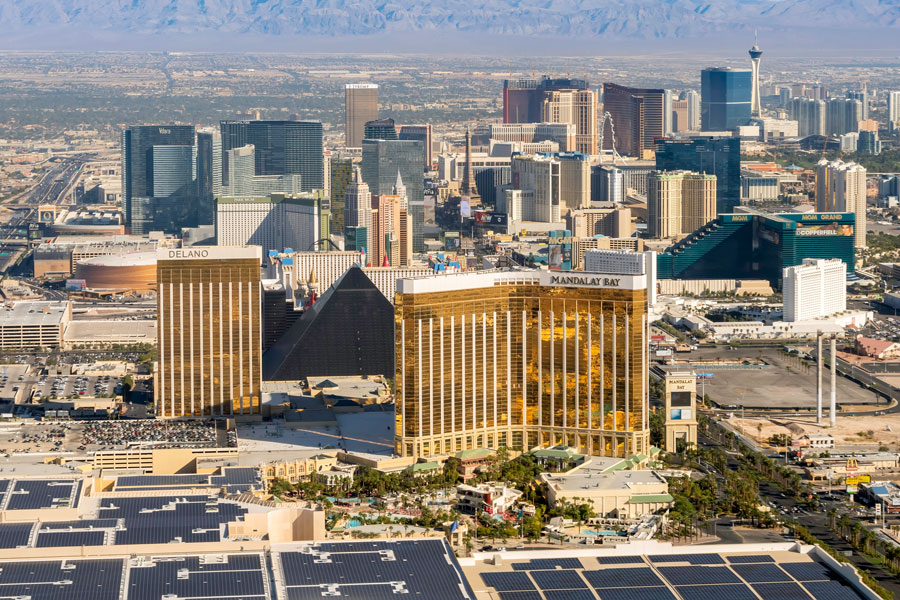 Site of Infamous Las Vegas Mass Shooting Sold by MGM to Three Affiliated Tribes of North Dakota
LAS VEGAS, NV – The Village, the site of the infamous 2017 mass shooting that is considered the deadliest such event in U.S. history, was announced on Friday as having been sold by MGM Resorts International to the Three Affiliated Tribes of North Dakota (MHA Nation). 
It is currently unknown how much the 13-acre plot of land, located at the site of the 2017 Route 91 Harvest Festival, was sold for, although the sale does not include an additional two-acre section of the property that had been set aside for a permanent memorial to the victims of the shooting, according to MGM Resorts President Bill Hornbuckle.
"We know the importance this location holds to so many and have always put tremendous thought into every consideration involving the site," he said. "This is no exception." 
The Three Affiliated Tribes of North Dakota is made up of the Arikara, Hidatsa and Mandan Nation tribes – also known as the MHA Nation – and is noted for collecting approximately $1.7 billion in tax revenues over the course of the last 15 years by allowing the federal government to drill for oil on their lands.
The MHA Nation already owns and operates the 4 Bears Casino & Lodge on Fort Berthold Reservation land since 1993, and despite the future development plans of the Las Vegas sale not yet being disclosed, Three Affiliated Tribes attorney John Fredericks III teased that it may be used as the location of a new tribal-run hotel/casino resort.
"This is a sound investment for the MHA Nation," he said. "There are no immediate specific plans for development but the MHA Nation will be exploring its development opportunities in the near term." 
On October 1, 2017, Stephen Paddock, 64, opened fire on the crowd attending the Route 91 Harvest music festival on the Las Vegas Strip in Nevada, firing over 1,000 bullets from 32nd-floor rooms in the Mandalay Bay hotel. Paddock killed 60 people and wounded at least 413 others; the ensuing panic increased the total of those injured to 867.  
Paddock was later found dead in his room, having shot himself; his motive for the shooting was never revealed. 
Shelter Realty is a Real Estate and Property Management Company specializing in the areas of Henderson, Las Vegas and North Las Vegas, NV. Feel free to give us a call at 702.376.7379 so we can answer any questions you may have.