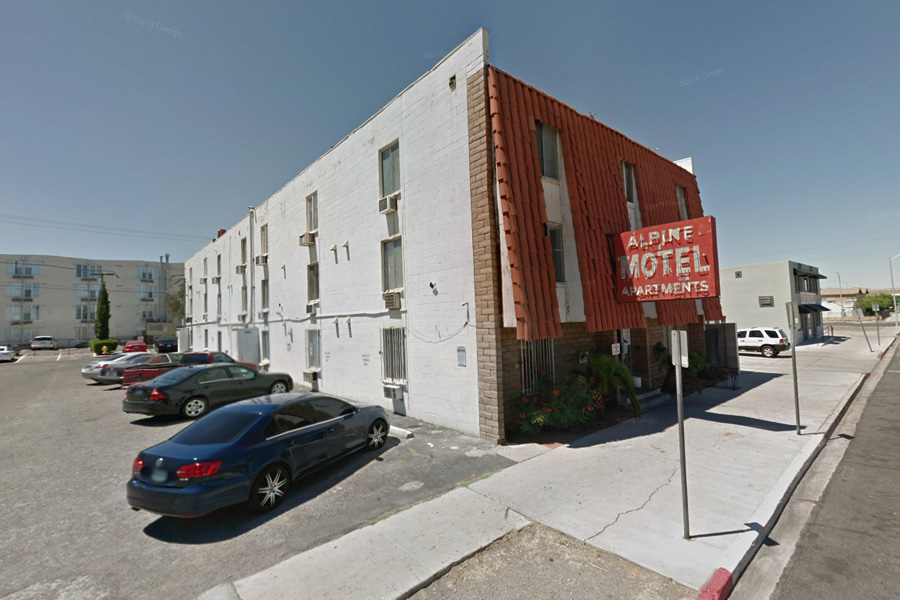 Former Las Vegas Alpine Motel Apartments Rebuilt After Fire, Rechristened DLUX Lofts
LAS VEGAS, NV – After a deadly fire three years ago that resulted in 6 dead, 13 injured, and dozens of families without a home, the former Alpine Motel Apartments has finally been rebuilt and rechristened as DLUX Lofts, with the new property owner pouring $3 million into the facility's rehabilitation.
DLUX Lofts isn't merely a recreation of the original three-story, 42-unit apartment complex that was all-but destroyed during an early-morning fire on December 21, 2019; it represents a significant overhaul, not only in terms of making it safe to occupy once again, but also due to a cutting-edge tech upgrade as well.
The building features a full redevelopment of the original structure, including a new sprinkler system throughout the entire complex – in both the hallways and in each apartment – as well as new utilities, new windows, a new roof, and new flooring.
All of the apartments – which range in size from 300 to 400 square-feet – have been given a luxury makeover, boasting amenities such as stainless steel appliances, quartz countertops, built-in bluetooth speakers, fingerprint and bluetooth-enabled door locks, a smartphone-compatible video-intercom access system, and high-speed WiFi internet access.
Despite all of the shiny new features, the units at DLUX Lofts are surprisingly affordable, with rents expected to be in the neighborhood of $1,150 to $1,350, a price that includes all utilities – such as water, electricity, and internet – as well.
The apartment complex rising from the ashes comes after what was described as the deadliest building fire in the history of Las Vegas, which saw tenants jumping from the windows of their second-and-third story apartments in a desperate bid to escape the flames.
Surviving residents stated that the building – which previously had no sprinkler system at all – had a history of failed fire inspections, and at the time of the blaze had not had any inspections at all for two years. Afterwards, investigators found over 40 fire code violations, in addition to asbestos contained throughout the structure.
Shelter Realty is a Real Estate and Property Management Company specializing in the areas of Henderson, Las Vegas and North Las Vegas, NV. Feel free to give us a call at 702.376.7379 so we can answer any questions you may have.