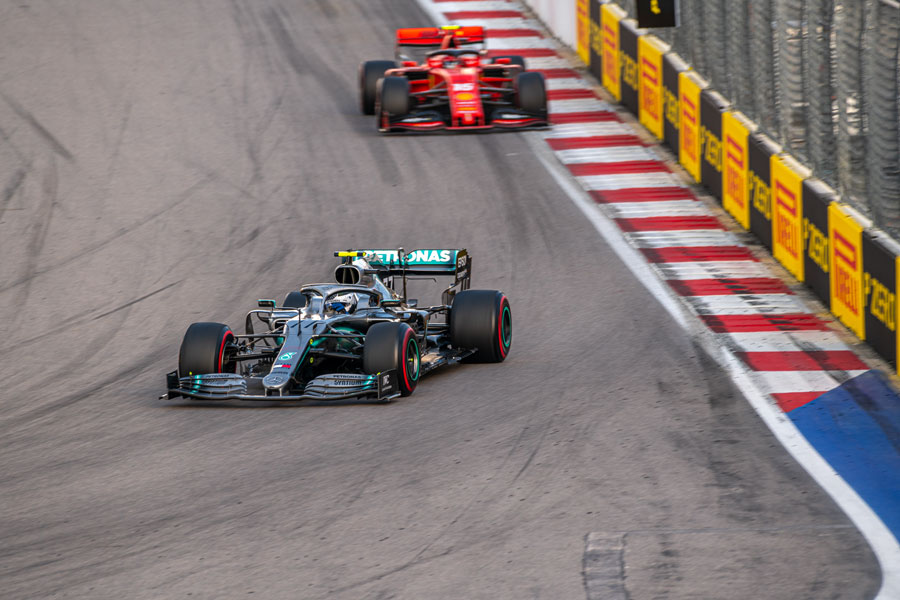 Apartment Complex Hits Las Vegas Market for Near $189 Million After Word of Coming Race Track
LAS VEGAS, NV – The Harmon at 370, an apartment complex located near the famed Las Vegas Strip and adjacent to a large tract of vacant land that Formula One is currently developing into a new racetrack, has been listed for sale, with the property's new landlord asking for the hefty sum of nearly $189 million.
Previously, the complex had been known as Harbor Island Apartments, and residents had grown quite used to the large plot of land next door – especially since its perpetual state of disuse had resulted in a sustained state of peace and quiet.
However, the 21.4-acre site at 370 East Harmon Avenue – situated approximately one mile east of the Strip – sold to Laguna Point Properties in the spring for $126 million, at which time it was rechristened The Harmon at 370; at the same time as that purchase, Formula One was in the process of buying the empty plot next door.
Greg Campbell, a founding principal with Laguna Point Properties, said that he started getting inquiries about selling the apartment complex before his company had even finished closing on the deal, as the news of a Formula One racetrack being built next door had generated a great deal of hype.
"They get a whole following of people who want to be around them," Campbell said of Formula One; with that being the case, it didn't take long for Laguna Point Properties to put the property they had just purchased back on the market, and at a much higher price point than they themselves had paid.
The Harmon at 370 is being marketed as being "suitable for hotel, resort, retail and mixed-use development," and is expected to be demolished if sold, with the property expected to be developed into something that caters more towards Formula One fans and general tourists, as opposed to long-term housing.
Formula One announced in March that it would hold a 50-lap Grand Prix in Las Vegas in November 2023; the track that is currently in the works will, upon completion, run for 3.8 miles, with racers expected to hit top speeds of 212 miles per hour.
Shelter Realty is a Real Estate and Property Management Company specializing in the areas of Henderson, Las Vegas and North Las Vegas, NV. Feel free to give us a call at 702.376.7379 so we can answer any questions you may have.