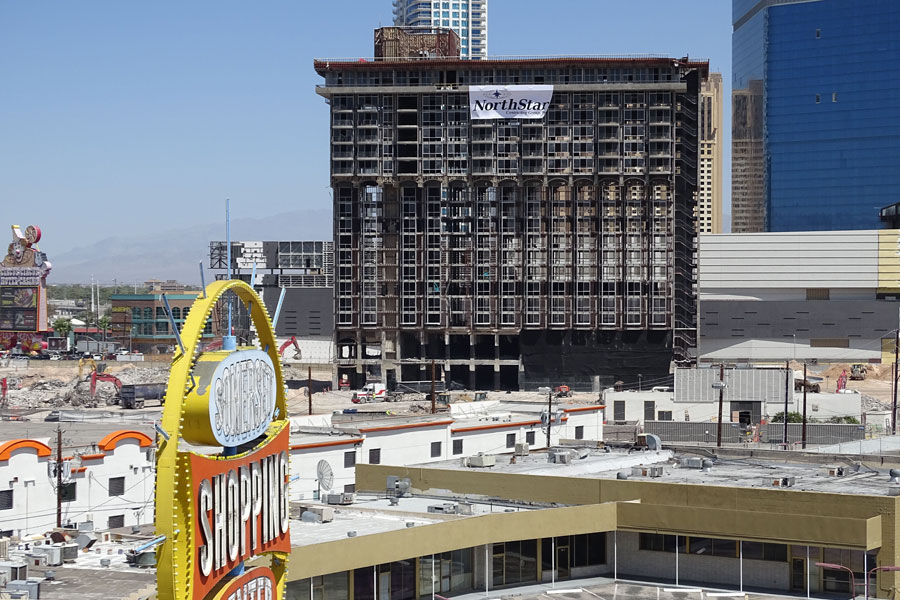 Project Revived: Chilean Real Estate Mogul Set to Develop Resort on Las Vegas Strip
LAS VEGAS, NV – Claudio Fischer, a former commercial airline pilot turned real estate millionaire, is currently attempting to bring his goal of opening a resort on the famed Las Vegas Strip into reality after being forced to place the project on the back burner when the COVID-19 pandemic hit in 2020.
Fischer is in the midst of negotiations in his native Santiago, Chile with Las Vegas Convention and Visitors Authority (LVCVA) President and CEO Steve Hill and Chief Financial Officer Ed Finger to purchase a 10-acre plot of land – the former location of The Riviera – located on the southeast corner of Las Vegas and Elvis Presley boulevards.
Currently, the deal being discussed is for Fischer to acquire the property for the sum of $120 million. Originally, the parties in question appeared close to cutting a deal in March 2020, but when the pandemic occurred – halting Las Vegas' economy and shuttering its casinos for an incredible 78 days – all involved agreed to put the project on hold until things had cleared.
The land that The Riviera had once stood upon was purchased by the LVCVA in order to allow them to finish the development of the Las Vegas Convention Center's new West Hall, while leaving 10 acres of the property undeveloped with the intention of selling it down the line for a potential resort.
As the pandemic wore on, the parties kept in touch and waited for the right time to progress on the project; currently, according to Hill, the deal is slated to be closed by December 15 at the latest.
If the deal goes through, the LVCVA will still be allowed to use the land for parking and outdoor convention exhibits up until Fischer begins construction, for which he has a deadline to start of January 1, 2031; if he has not begun the project by that point, the LVCVA would then have the option to buy back the property.
Shelter Realty is a Real Estate and Property Management Company specializing in the areas of Henderson, Las Vegas and North Las Vegas, NV. Feel free to give us a call at 702.376.7379 so we can answer any questions you may have.