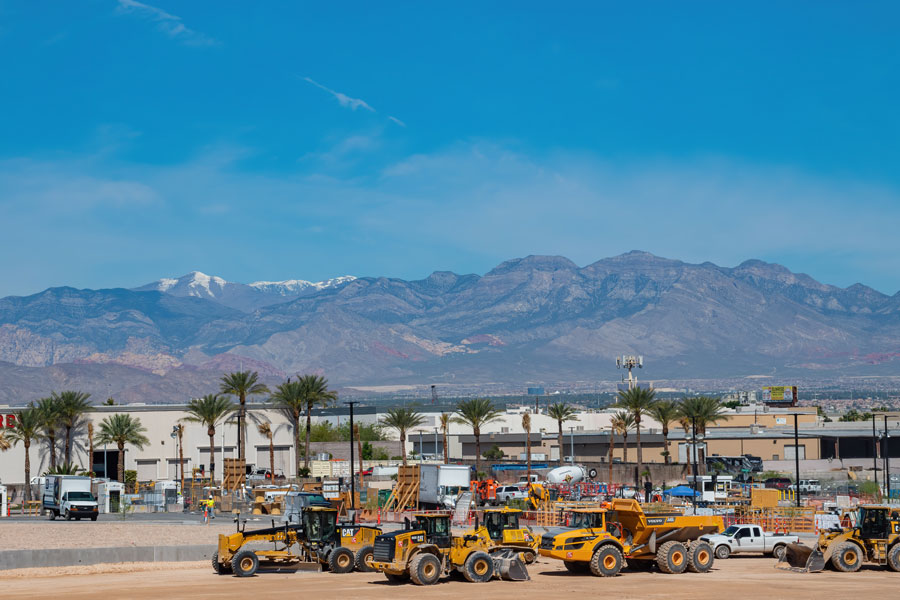 Developer Seeks to Build Rental Properties in Historic Westside Las Vegas; Local Officials Say, "Sorely Needed"
LAS VEGAS, NV – A local developer, who already has a new rental property in the works in downtown Las Vegas, is now eyeing constructing additional properties in a traditionally underserved section of the city – the Historic Westside – that would greatly benefit from the addition of new rental units amid great demand.
Developer Sam Cherry of Cherry Development's plans for a five-story, 84-unit rental property that is slated to include an additional 10,000 square-feet of retail and office space, was approved last week by the Las Vegas City Council.
The project is to be built upon a city-owned one-acre plot of land near Washington Avenue and Interstate 15 that Cherry had previously purchased for a mere $6; the tiny fee was due to the fact that the apartment complex is aimed at providing housing for local workforce members.
Cherry noted that the retail aspect of the Historic Westside development will likely consist of food and beverage establishments, as well as other types of businesses; the project in total is anticipated to cost approximately $22 million, with the official groundbreaking expected to take place in 2023.
Cedric Crear, one of the members of the City Council that voted to approve the project, stated that he was unable to remember the last time that anyone had built any sort of housing in Historic Westside, and it is hoped that Cherry's work will spur additional development in the region.
Cherry had previously opened a 63-unit rental complex in Las Vegas' Arts District two years ago, and currently has an 84-unit project underway on Fremont Street that is expected to be completed in January 2023. These projects are addressing a housing shortage in Las Vegas' downtown area, something that local officials have said is sorely needed.
Shelter Realty is a Real Estate and Property Management Company specializing in the areas of Henderson, Las Vegas and North Las Vegas, NV. Feel free to give us a call at 702.376.7379 so we can answer any questions you may have.