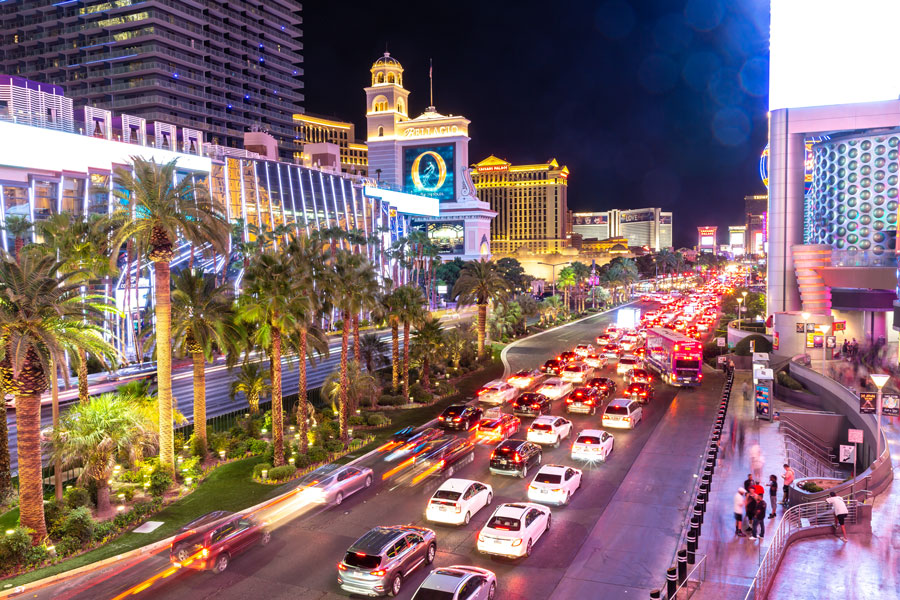 Multiple Las Vegas Strip Structures Set for Demolition and Implosion
LAS VEGAS, NV – Whenever Las Vegas does anything, the city does it big. And that includes when one of its iconic structures has outlives its usefulness and a very real need exists to cast it aside to that the land may be used for another purpose.
Multiple buildings along the famed Las Vegas Strip are currently set for demolition and implosion by their ownership in order to make way for new development. First and foremost, plans by Texas billionaire businessman Tilman Fertitta were recently approved by the Clark County Commission, paving the way for a currently-unnamed resort to be built upon a 6.3-acre plot of land on the east side of Las Vegas Boulevard South and Harmon Avenue.
Currently, the site is occupied by a restaurant building, souvenir shops and an out-of-business motel, all of which will have to be razed to the ground before development on Fertitta's resort can begin.
Other buildings slated for demolition in Vegas in the near future include a cluster of existing properties – including the now-shuttered Hawaiian Marketplace – located on a 9.5 acre plot of land just south of Fertitta's proposed resort, which would be destroyed to make room for a 300,000 square-foot retail complex.
In addition, Texas Station, Fiesta Rancho and Fiesta Henderson – all shuttered since the start of the COVID-19 pandemic – are also scheduled to be blown up, as announced by owner of the property, Station Casinos parent Red Rock Resorts; the firm also announced plans to demolish the small Wild Wild West in order to redevelop that property as well.
And finally, plans submitted by real estate firm Tolles Development Co. were approved to tear down a shuttered hotel-casino 25 miles south of the Strip in Jean to clear the way for a 2 million-square-foot industrial park.
In the past, numerous buildings in Vegas have been blown up not only as a means of clearing the land for new construction, but also as a spectacle for onlookers, with implosions often accompanied by fireworks as onlookers cheer. Among the buildings that have been imploded in Vegas over the past 15 years to make way for new development include the Dunes, Sands, Desert Inn, Stardust, New Frontier, and many others.
Shelter Realty is a Real Estate and Property Management Company specializing in the areas of Henderson, Las Vegas and North Las Vegas, NV. Feel free to give us a call at 702.376.7379 so we can answer any questions you may have.