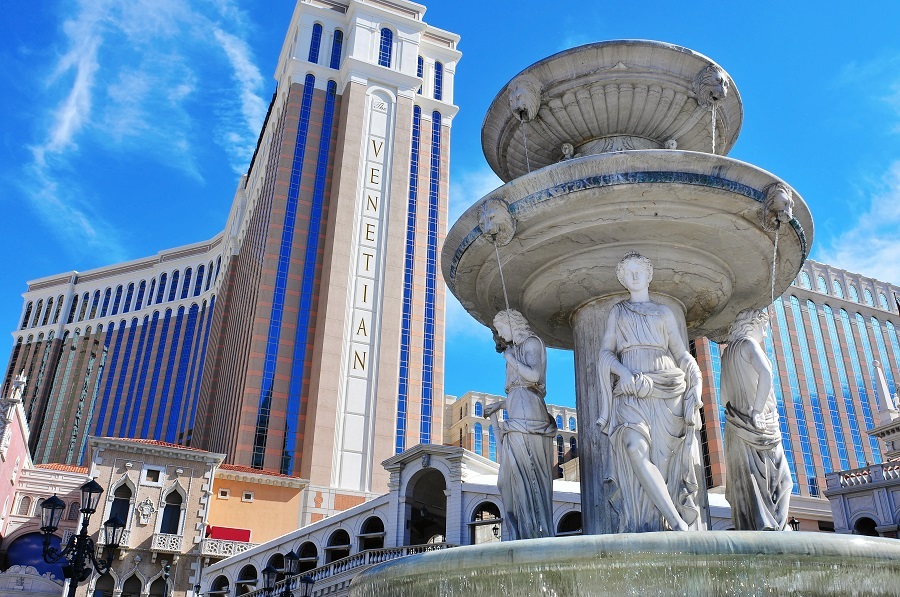 Apollo Global Management to Invest Over $1 Billion into Venetian Las Vegas Remodel
LAS VEGAS, NV – The Venetian Las Vegas is set to receive a major overhaul, as operator Apollo Global Management has announced their intention to invest a whopping $1 billion into a massive remodel of the hotel-casino, which will be one of the most extensive projects of its type on the Las Vegas Strip in quite some time.
The Venetian Las Vegas, which originally opened on May 3, 1999, is located on the site of the old Sands Hotel. Owned by Vici Properties, The Venetian resort complex includes the adjacent Palazzo resort, The Venetian Convention and Expo Center, and the upcoming MSG Sphere at The Venetian, a high-tech entertainment venue. The Venetian-Palazzo complex includes the world's second-largest hotel, with 4,049 rooms, 3,068 suites and a 120,000 square-foot casino.
Venetian CEO Patrick Nichols confirmed in a recent interview that the remodel of The Venetian that the company would be "investing north of $1 billion, touching every area of the guest experience" over the course of the remodeling project.
"We are looking to elevate our experiences resort-wide. Arrival experiences will be different," he said. "For both The Venetian and The Palazzo, we plan to renovate, remodel, and redesign all of our suites. We will be offering a number of new [food-and-beverage] concepts, we are taking a deep look at entertainment, nightlife, and bar offerings, and the casino floor will feel significantly different as well."
In addition, the venue will also introduce an all-new pool deck; a 47,000-square-foot, $50-million TAO Beach Dayclub; and the first restaurant in the United States helmed by world-renowned chef Tetsuya Wakuda, with all redevelopment master-planned by Los Angeles-based design firm RIOS.
However, while a great many things will be changing about The Venetian, Nichols noted that the one thing that will steadfastly remain when all is said and done is the venue's iconic name.
"We are a themed hotel and we will always be a themed hotel," he said. "That sets us apart, but the Italy of the '90s that The Venetian was modeled after has evolved. If we are able to lean into that through the spirit of Italy and discovery, we are not going to look like just another hotel that has refreshed their rooms."
Shelter Realty is a Real Estate and Property Management Company specializing in the areas of Henderson, Las Vegas and North Las Vegas, NV. Feel free to give us a call at 702.376.7379 so we can answer any questions you may have.