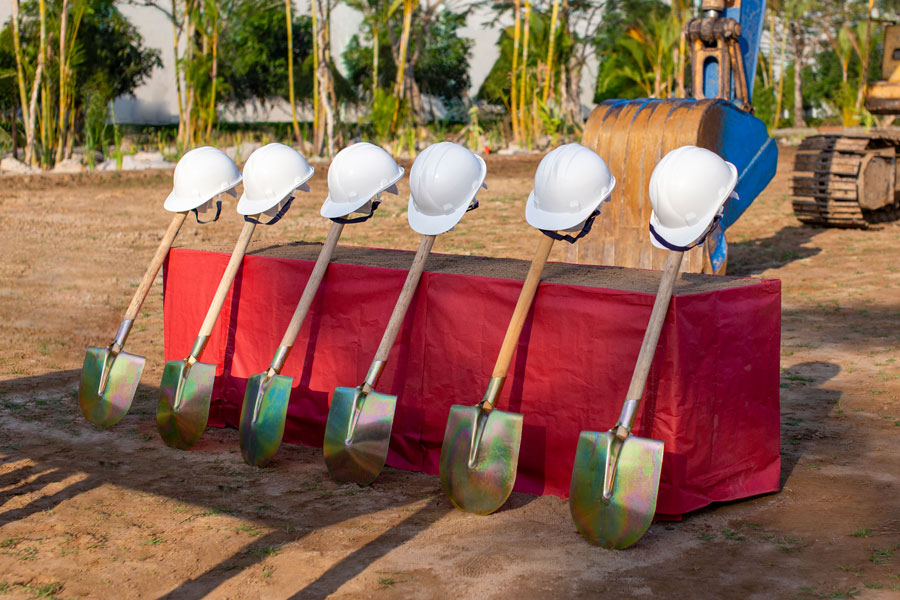 Ground Broken on $5 Billion Las Vegas-Based Helios Health and Wellness Campus by Salt Lake City Developer
LAS VEGAS, NV – Ground has been officially broken on the Helios Health and Wellness campus in Las Vegas, a massive $5 billion project whose development is being headed up by Salt Lake City-based developer and general contractor Pacific Group.
The Helios project, upon completion, will take the form of a mixed-use facility that will encompass over two million square-feet of laboratory, research and medical office space. In addition, there will also be 500,000 square feet of retail and restaurant space as well as 250 hotel rooms.
The ambitious project will be completed in numerous phases, according to Pacific Group, with the total amount of development time estimated to be between seven and ten years. Ultimately, when finished, the Helios Health and Wellness campus is expected to generate more than 10,000 jobs in Southern Nevada.
Currently, there is massive demand for medical services in the Las Vegas region, owing to the swift growth of the population following a period of rapid economic and job growth, and serves as a prime example of the increase in healthcare construction spending there as of late. Of the 12 major sectors in the second quarter of 2022, Vegas ranked number two in terms of proposal activity in the healthcare market.
Despite rumblings of a national recession, healthcare developers are still betting on Las Vegas due to its population explosion in recent years. A recent study conducted by the University of Nevada predicts that the region's population will hit approximately 3.4 million residents by 2060; that number currently sits at about 2.33 million.
Plus, another factor that has developers investing countless dollars into Vegas' health industry is the overall need, with no new medical facilities having been built locally in the last year, leading to a dearth of options for those seeking care.
Shelter Realty is a Real Estate and Property Management Company specializing in the areas of Henderson, Las Vegas and North Las Vegas, NV. Feel free to give us a call at 702.376.7379 so we can answer any questions you may have.