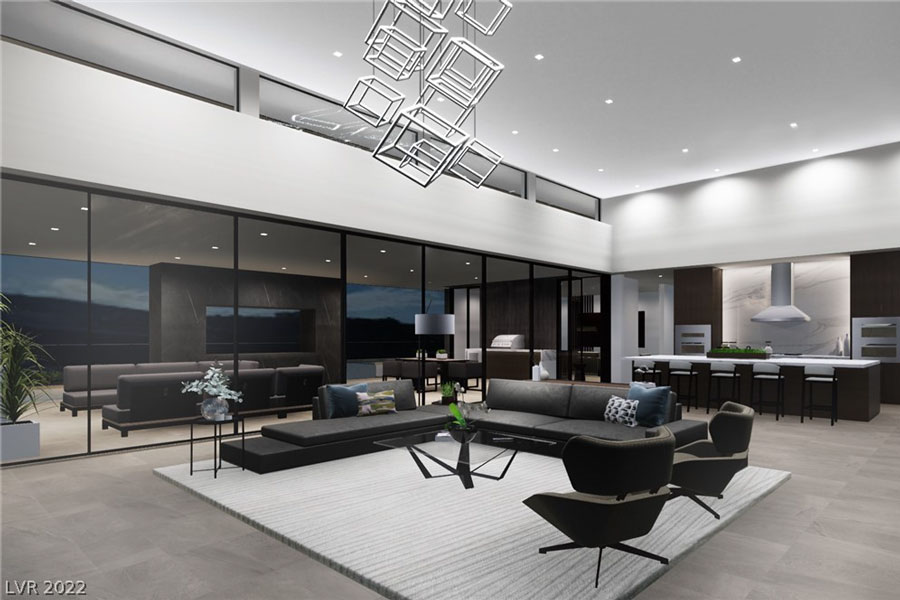 High-Tech, Sustainable, Energy-Efficient Mansion Under Construction in Henderson
LAS VEGAS, NV – An Australian native is currently in the process of constructing a custom, high-tech, energy-efficient mansion in Las Vegas' Henderson community by paying tribute to his experiences with the sustainable building methods widely utilized in the Land Down Under.
Adelaide – named after the South Australian capital city – is the brainchild of Michael Gardner, founder of Studio G Architecture and LUXUS Design Build, and features four bedrooms, five bathrooms, an office, and "flex space," meaning a large, wide-open area that can be used for a variety of purposes.
Gardner noted that environmental sustainability is a vital component of Australian construction, and it's a concept that he wanted to introduce in America.
"Sustainable design is so important in Australia," he said. "As a tribute, we're naming our custom homes after Australian cities. We're trying to introduce a new, more sustainability-focused construction methodology."
Many of environmentally sustainable aspects of Adelaide consist of passive, innovative technologies and enhanced construction methods, with the end goal being to achieve Leadership in Energy and Environmental Design (LEED) certification.
"Everything we do marks the LEED certification list," Gardner said. "This home we've chosen to keep the price point in a place that makes sense to meet a LEED Silver certification."
Some of the energy-efficient features that Adelaide boasts include closed-cell spray foam roof insulation, oversized exterior overhangs, north-facing windows, energy-efficient appliances, water-saving plumbing fixtures, LED lighting and high Seasonal Energy Efficiency Ratio (SEER) rated mechanical equipment.
6 SANCTUARY PEAK COURT, HENDERSON – $5,500,000.00
However, the home is not simply about tech; when finished, it will also have numerous luxury amenities, such as an electronically-controlled gate that, upon opening, will reveal a natural Zen-styled garden.
Work on Adelaide originally commenced in July; the estimated completion date is spring 2023, with Gardner noting that he hopes to have the spec house sold while still its construction phase.
Shelter Realty is a Real Estate and Property Management Company specializing in the areas of Henderson, Las Vegas and North Las Vegas, NV. Feel free to give us a call at 702.376.7379 so we can answer any questions you may have.