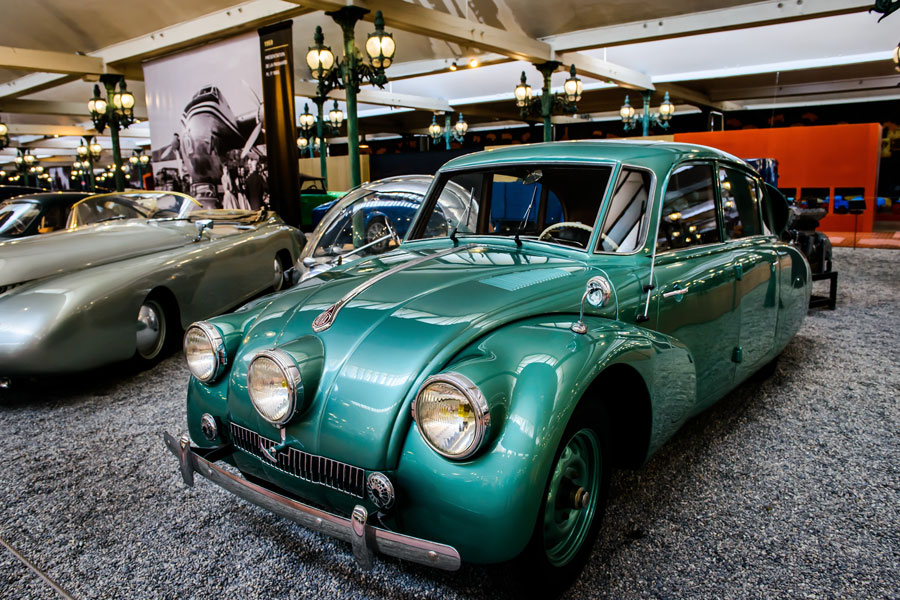 Northwest Valley Home Sells for $4.65 Million, Offers "Super Garage" for Car Collectors
LAS VEGAS, NV – A home recently sold in Las Vegas' northwest valley for the impressive sum of $4.65 million, but what's even more impressive about this residence than the price is the fact that it uniquely caters to automotive enthusiasts, including a "super garage" custom-built by the previous owner of the property.
Mike Williams – the founder of Battle Born Steel, Las Vegas-based structural steel company – purchased the home and the property on which it stands in 2021 for $2.1 million. Williams then set out to renovate the one-story residence into the ultimate home for automotive fanatics and then sell it, something he has done three times already to date.
"This is the third home where I have gone in and redone it to my liking, which I think people are liking these days," Williams said. "We did all the design with no architectural team and it was done by my wife, Athena, and I. But now, it's time for another project. That's what we do. We make it about a year or two years on the property and go see something else out there in the market, and that's what we are venturing to see, now."
The highlight of the residence is a massive 5,000 square-foot four-bay garage and workshop that can accommodate up to 22 cars; the facility also houses a "man cave" featuring air conditioning and a fully-stocked bar. Situated outside of the garage is a mini motocross track for dirt bikes, another pastime of Williams and his family.
The other side of the home takes the form of a 6,043 square-foot contemporary Tuscan-inspired mansion specifically designed for entertaining guests, offering five bedrooms, six baths, an additional six-car garage, two outdoor movie theaters with sunken wraparound seating, a fireplace and patio, pool and spa, basketball court, lounging areas and an outdoor kitchen.
Having sold the property, Williams said that he has now set out to find yet another home to renovate in line with his vision, for what will be the fourth time in a row.
Shelter Realty is a Real Estate and Property Management Company specializing in the areas of Henderson, Las Vegas and North Las Vegas, NV. Feel free to give us a call at 702.376.7379 so we can answer any questions you may have.