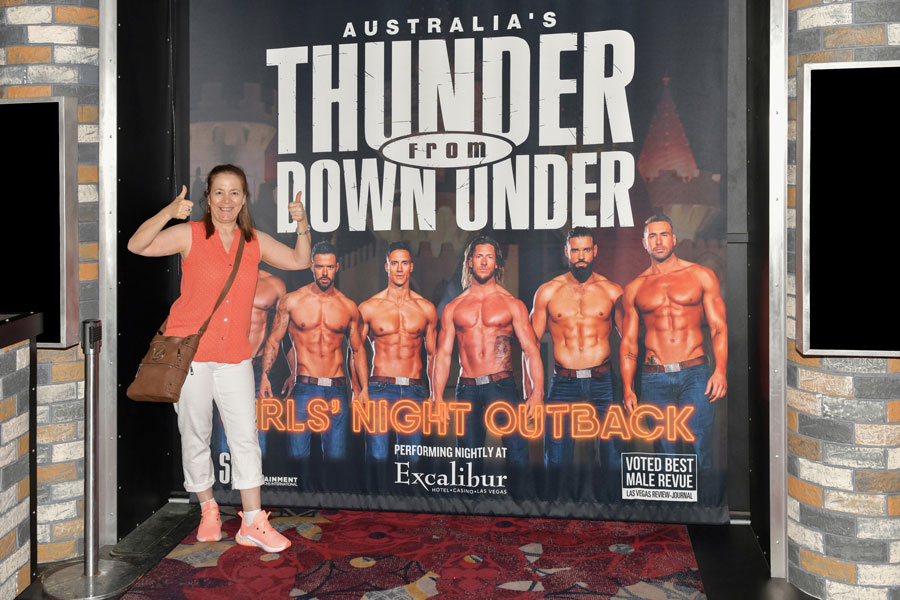 Cast from "Australia's Thunder from Down Under" to Star in Las Vegas "Flip the Strip" Real Estate TV Show
LAS VEGAS, NV – The muscle-bound stars of "Australia's Thunder from Down Under" – an Australian male revue who perform in Las Vegas and tour internationally – are set to star in a new HGTV/Discovery+ cable television series entitled "Flip the Strip," where they go to various Vegas-based real estate properties to help renovate and/or build them in some manner.
The Nevada Film Office – part of the Governor Steve Sisolak's Office of Economic Development – shared the content of the application for the series presented to them on August 4 by the producers of show, which states that "Australia's Thunder From Down Under" has been a "fan favorite for visitors of Las Vegas for decades, and now they're taking their talents to the construction site to show what they're made of!"
Currently, it is unknown what sort of work the cast will be engaging in – or if any of them even have any construction experience at all – during each of the show's proposed six hour-long episodes. However, during each episode – according to producers – camera crews will "follow the guys as they work to transform properties around the Las Vegas area."
The show is slated to have a budget of $1.6 million, and as part of their application, its producers have asked the city of Las Vegas for approximately $206,000 in tax incentives. The show will be filmed in Las Vegas from September 2022 to January 2023, although no specific filming locations have been revealed as of yet.
"Flip the Strip" will be another in a series of reality TV shows that have been filmed in Las Vegas, including "Flip or Flop Vegas" and "Flipping Vegas."
In 2001, "Australia's Thunder from Down Under" officially moved into the Excalibur Hotel and Casino; in 2006, the 400-seat showroom was officially renamed "The Thunder from Down Under Showroom" in their honor, and currently holds 12 shows per week.
Shelter Realty is a Real Estate and Property Management Company specializing in the areas of Henderson, Las Vegas and North Las Vegas, NV. Feel free to give us a call at 702.376.7379 so we can answer any questions you may have.