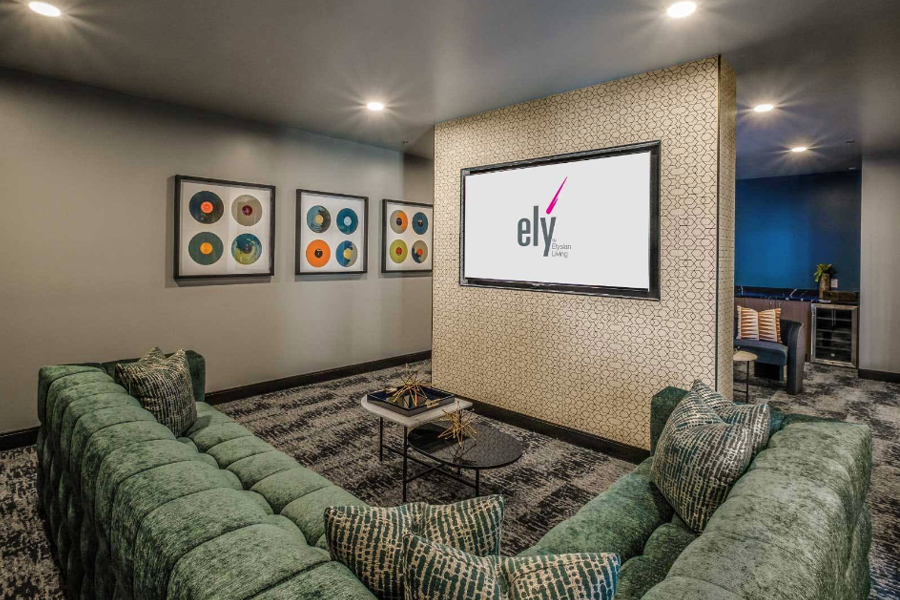 Las Vegas Apartment Complex Holds Ribbon-Cutting Ceremony After Previously Burning Down Mid-Construction
LAS VEGAS, NV – A new Las Vegas Valley apartment complex finally held its ribbon-cutting ceremony last week after previously burning down while in the middle of its construction phase a year-and-a-half ago, necessitating its developer to essentially begin the project once again from scratch.
Ely at Fort Apache originally caught fire just before midnight January 18, 2021, and quickly engulfed in flames that required the combined efforts of almost 100 firefighters from different departments throughout the valley; when all was said and done, the project laid in ruins and worked needed to begin anew.
But begin again is just what developer The Calida Group did, and last Tuesday they celebrated the long road back when they cut the ribbon on the 206-unit complex near Tropicana Avenue and the 215 Beltway. Finishing touches are bring put upon the building, and the first tenants are expected to begin moving in near the end of August.
The Calida Group confirmed that there were no injuries or deaths associated with the fire. After conducting an investigation, the Bureau of Alcohol, Tobacco, Firearms and Explosives officially announced on January 27, 2021 that the blaze destroyed the first attempt at bringing Ely at Fort Apache to reality was an act of arson, causing approximately $35 million in damage and losses for the developer.
It is not currently known where on the construction sire the fire started; Clark County Deputy Fire Chief Warren Whitney has confirmed that a suspect "has been identified but there is not enough evidence at this time to support an arrest warrant. The case is still open and under investigation."
The newly-reborn Ely at Fort Apache boasts numerous luxury amenities for its tenants, including a 5,900 square foot clubhouse featuring a hospitality bar with Wi-Fi, game room, and full cardio and strength facility; concierge services to cater to personalized member needs; an outdoor kitchen equipped with BBQ grills, a kegerator and under counter refrigerator space; an outdoor ping pong table or in the game room; and close access to dining, shopping, entertainment, golf, and parks.
For more information on Ely at Fort Apache in Las Vegas, contact Elysian Living LLC at (844) 407-2903 or visit https://www.elysianliving.com/property/ely-at-fort-apache
Shelter Realty is a Real Estate and Property Management Company specializing in the areas of Henderson, Las Vegas and North Las Vegas, NV. Feel free to give us a call at 702.376.7379 so we can answer any questions you may have.