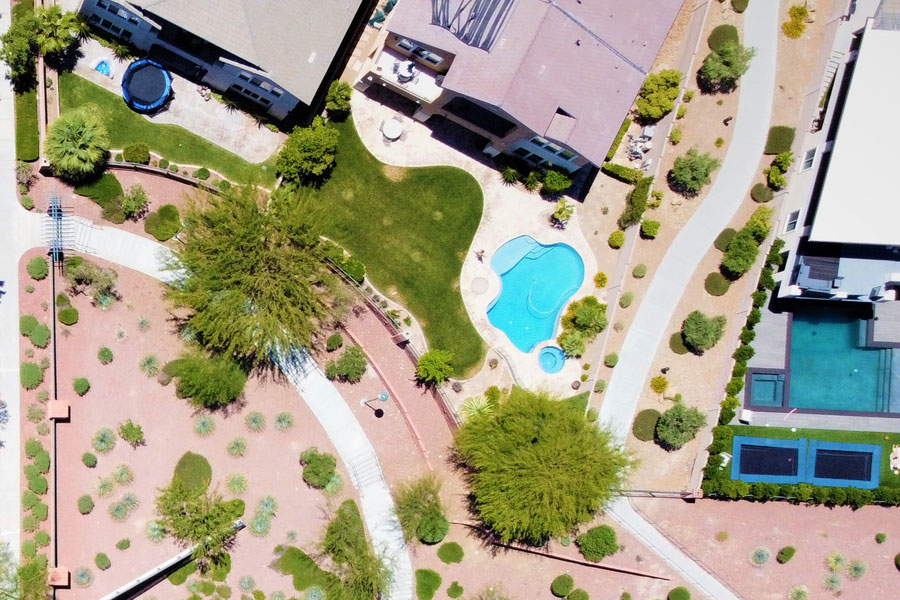 Las Vegas Droughts Cause Water Authority to Vote to Limit New Residential Pool Sizes
LAS VEGAS, NV – Citing ongoing droughts in the region, the Southern Nevada Water Authority (SNWA) board of directors last Thursday voted 7-0 to support a proposal that, if passed, would limit the construction of new residential pools to 600 square feet; this supports a similar recommendation recently made by the Las Vegas Valley Water District.
Despite opposition from local businesses and homeowners, Clark County Commissioner Justin Jones noted that the water situation in Southern Nevada is reaching a critical juncture at the moment, necessitating the move to limit new pool sizes.
 "We're in a water crisis," he said. "We don't have the luxury of nonfunctional pools right now."
The Las Vegas Valley Water District had previously voted last Tuesday to approve a service rule change – including the ability to enforce it – that would limit new pools to 600 square feet; this would affect any projects where the construction permits were obtained after September 1, 2022.
But while the SNWA voted to approve a similar measure last Thursday, the agency currently lacks the ability to enforce its ruling; it is merely a show of support for the Las Vegas Valley Water District's new initiative.
Other municipalities in Southern Nevada are set to vote upon similar measures in the coming months in response to water shortages, including Boulder City in August and North Las Vegas and Henderson in September.
However, stakeholder groups have been critical of the process to establish the new limits on pool construction size; despite the SNWA inviting over 100 pool developers to meetings in March and June, Terence Thornton – project manager at Ozzie Kraft Enterprises Inc. – said that many have stated they felt "shut out" of the process.
"We reached out to SNWA staff and were granted a Zoom meeting," he said. "During that meeting, we were told that a 600 square-foot size limitation was pretty much a done deal."
Shelter Realty is a Real Estate and Property Management Company specializing in the areas of Henderson, Las Vegas and North Las Vegas, NV. Feel free to give us a call at 702.376.7379 so we can answer any questions you may have.