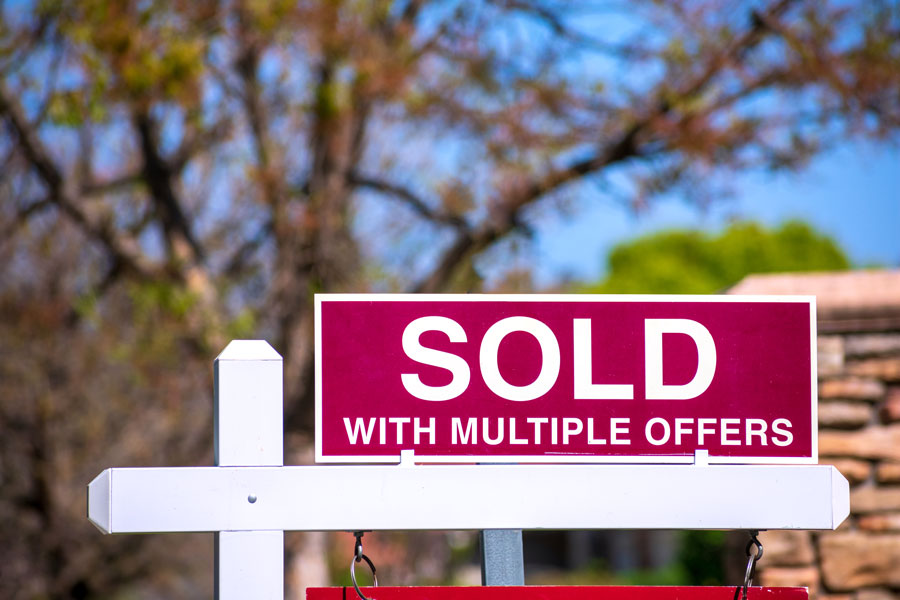 Record Streak Broken: Las Vegas Home Prices Drop for First Month Since April of 2020
LAS VEGAS, NV – After a long period of time that saw Las Vegas home prices continuously increase and break records month-after-month, the inevitable has finally taken place: according to a report released Wednesday by Las Vegas Realtors (LVR), local home prices dropped for the first time in over two years, an occurrence that experts say is proof that the market in Southern Nevada is finally beginning to stabilize.
The median price of existing single-family homes sold in Las Vegas in June dropped to $480,000, down from the all-time record-setting amount of $482,000 that was set in May; this represents the first time prices of homes in the region lowered from one month to the next – as opposed to increasing – since April 2020.
Despite this news, the June median home price is still a whopping 21.5 percent higher than it was in June 2021, when that amount was $395,000.
The median price of condominiums and townhouses has also experienced a slight dip in price in June, lowering 1.8 percent from May's all-time high of $285,000 to $280,000. However, that new median price is still 29.6 percent higher than what condos and townhouses were fetching in June 2021, when they were going for $216,000.
LVR President Brandon Roberts noted that real estate prices in Vegas have bounced back a great deal since hitting their record low in January 2012, when the recession drove down the median home value to a rock-bottom $118,000.
However, Roberts noted that the end of the streak of price increases – at least for now – indicates that the high-competitive Southern Nevada housing market is finally showing signs of stabilizing and becoming more buyer-friendly.
"Rising mortgage interest rates sparked a slowdown that was bound to happen at some point," he said. "Local home prices can't keep going up at the rate they have been the past few years. More stable prices, along with the increasing number of homes on the market and decreasing number of homes being sold, are providing some relief for potential buyers."
Shelter Realty is a Real Estate and Property Management Company specializing in the areas of Henderson, Las Vegas and North Las Vegas, NV. Feel free to give us a call at 702.376.7379 so we can answer any questions you may have.