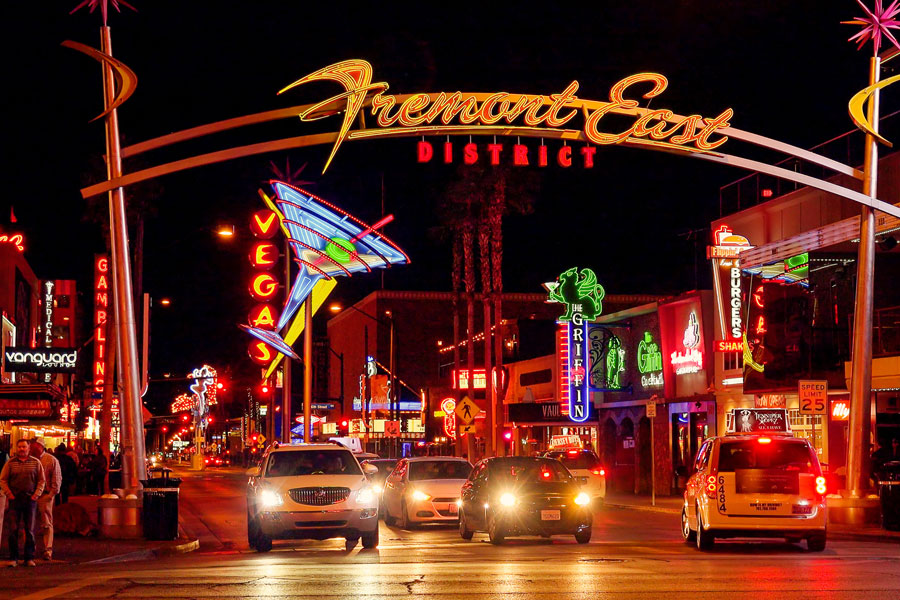 Las Vegas Casino Operator Red Rock Announces Development of New Wildfire Casino, Durango Resort
LAS VEGAS, NV – The parent company of casino operator Red Rock, Station Casinos, has announced that a new Wildfire Casino is currently under construction in downtown Las Vegas on Fremont Street, with the opening date still to be determined.
According to a statement released by the company this week, Station Casinos "is excited to bring a new Wildfire Casino with fresh new amenities to the local residents of downtown Las Vegas." The new establishment is being developed upon the former location of the old Castaways Hotel and Casino, the land of which has been owned by Red Rock for the past 18 years.
Red Rock currently operates multiple venues in Las Vegas under the Station Casinos umbrella, including gaming properties in Summerlin and Green Valley Ranch in Henderson. However, Wildfire Casino remains the organization's most prominent brand in the region, with 10 of the venues already up and running, including seven in Henderson alone.
Wildfire Casinos typically cater to local area residents as opposed to tourists, and offer a plethora of casual gaming options such as slot machines and video poker, in addition to numerous casual and affordable restaurant options.
Red Rock has been increasing their presence in Southern Nevada after a large infusion of cash from their sale of the Palms in 2021, which went for the impressive sum of $650 million. In addition to the Wildfire Casino, the company also began development of the Durango Resort in Southwest Las Vegas earlier in 2022.
The Durango, which is being developed at the intersection of Durango Drive and Interstate 215 in the southwest Las Vegas valley, is estimated to be completed in 18 to 24 months, and will boast a 73,000 square-foot casino, sportsbook, a 200-room hotel, four restaurants, and meeting space.
Shelter Realty is a Real Estate and Property Management Company specializing in the areas of Henderson, Las Vegas and North Las Vegas, NV. Feel free to give us a call at 702.376.7379 so we can answer any questions you may have.