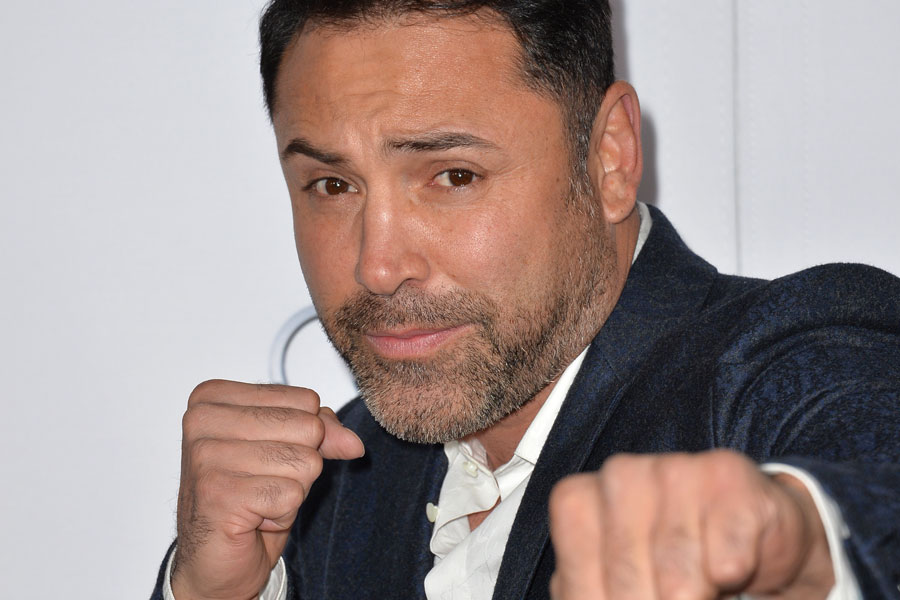 Boxing Legend Oscar De La Hoya Purchases Henderson Home for $14.6 Million in Luxury Community
LAS VEGAS, NV – The legendary Oscar De La Hoya, former professional boxing champion and current boxing promoter, has purchased a home that is currently in the process of being constructed in the luxury MacDonald Highlands community in Las Vegas' Henderson neighborhood for an eye-opening $14.6 million.
De La Hoya, known in his boxing days as "The Golden Boy," is now in possession of the highest-priced purchase in Las Vegas for the month of May, along with NHL Vegas Golden Knight player Alex Tuch, who was traded to the Buffalo Sabres and subsequently sold his Summerlin home for a pricey sum.
The MacDonald Highlands home purchased by De La Hoya is situated upon one acre and packs 10,460 square feet into a one-story dwelling. The home, located at 1990 South Bundy Drive, was purchased from luxury builder Blue Heron, boasts five bedrooms and an eight-car garage.
The design of De La Hoya's new home is said to be "classic with a modern twist," and possesses a high-end look and feel that has become the trademark of Blue Heron, according to listing agent Kristen Routh-Silberman.
"It represents another masterpiece and milestone for Blue Heron and Tyler Jones," Routh-Silberman said. "It's sensational and will be a showstopper once it's complete. Blue Heron is constantly evolving and [with this home] here they are taking modern and mixing it with timeless. It's a new look for them. It's very refined for modern architecture. It should be a showpiece in Architectural Digest when it's finished."
The home features numerous amenities, including an entrance with water features and a porte-cochere – a covered entrance large enough for vehicles to pass through – in addition to panoramic views of the famed Las Vegas Strip and nearby mountain ranges.
In addition, the master bedroom is located in its own dedicated wing of the house, which also has a digital den and media room, an office, a wet bar, outdoor dining, a wine room, a lap pool, spa, fire lounges, and play areas.
Construction on the home will be completed by next spring, according to the developer.
Shelter Realty is a Real Estate and Property Management Company specializing in the areas of Henderson, Las Vegas and North Las Vegas, NV. Feel free to give us a call at 702.376.7379 so we can answer any questions you may have.