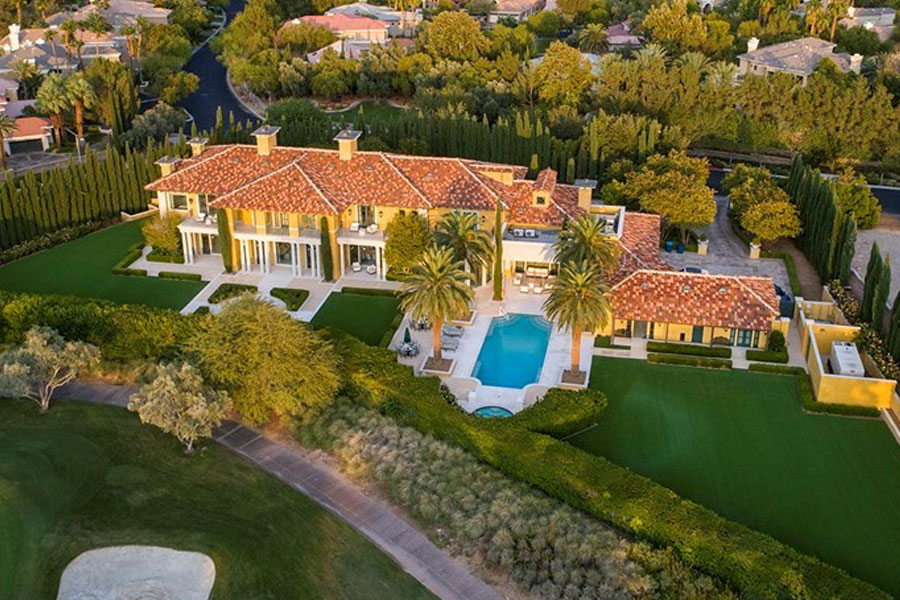 Steve Wynn's Las Vegas "Billionaire's Row" Mansion Sells at Discounted Price of $17.5 Million In All Cash Deal
LAS VEGAS, NV – Steven Wynn, a real estate businessman and art collector known for his involvement in the luxury casino and hotel industry, has finally sold his mammoth Las Vegas mansion for a fairly deep discount after originally listing it on the market in 2020 for $25 million.
The buyer, affluent British businessman Simon Dolan, stepped up to purchase Wynn's opulent residence, with property records indicating that the closing price on the property – $17.5 million – was well below the initial asking price when it was first listed two years ago.
Wynn closed on the sale on June 1. Up until that point, the property had been on and off the market several times, with the asking price lowered in March 2022 to $24.5 million; this number represents 30 percent over and above what Dolan would finally end up paying for the residence.
Located at 1717 Enclave Court, the estate comes in at 15,000 square feet with six bedrooms and nine bathrooms, situated on a street that is known as "billionaire's row" for its many mansions and high-priced properties.
The mansion, which recently benefitted from a major renovation project, features a plethora of amenities including a game room, wine closet, gilded doors, silk carpeting, a butler's pantry, and a full wing dedicated to a live-in caretaker. There are also extensive security features, including infrared security cameras monitoring the grounds and a backup power system in case of power failure.
The all-cash deal, despite the discounted price, still qualifies as a successful transaction for Wynn; he had originally purchased the property in March 2018 for $13 million, represents a tidy profit for the businessman, even with the money he invested into renovations.
Famed magician David Copperfield owns a neighboring mansion, a 31,000-square-foot estate that he purchased in 2016 for $17.55 million, the highest price ever paid for a Las Vegas mansion at the time; due to Wynn's estate selling for a discounted price, it failed to set a new record.
Shelter Realty is a Real Estate and Property Management Company specializing in the areas of Henderson, Las Vegas and North Las Vegas, NV. Feel free to give us a call at 702.376.7379 so we can answer any questions you may have.