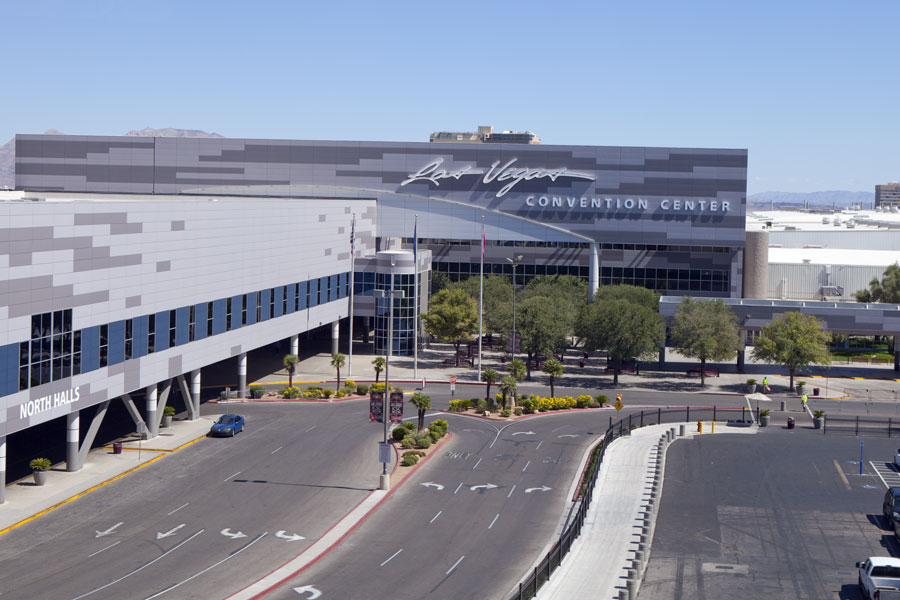 LVCVA Board of Directors Approves $600 Million for Renovation of Las Vegas Convention Center
LAS VEGAS, NV – The board of directors of the Las Vegas Convention and Visitors Authority (LVCVA) voted to approve its 2022-2023 budget last week, and among those funds are an impressive $600 million that is earmarked towards an extensive renovation of the Las Vegas Convention Center (LVCC) as the end of the COVID-19 pandemic has seen a significant uptick in the number of organizations holding large-scale events in Vegas once again.
As one of the largest convention centers in the world, the LVCC has 2,500,000 square feet of exhibit space and can host shows that can accommodate as many as 200,000 participants. The venue is adjacent to the Westgate Las Vegas Resort and Casino and the Renaissance Las Vegas Hotel and is accessible from the Las Vegas Monorail at the Convention Center station.
The reasoning for the large allocation of its 2022-2023 budget towards renovating the LVCC, according to LVCVA Chief Financial Officer Ed Finger, is the fact that life is returning to normal after over two years of lockdowns, and with a new slew of convention-goers beginning to frequent Vegas once again, the funds are needed to bring the venue up to modern standards.
Finger noted that the $600 million will be applied in-part towards to renovating the convention center's three main exhibition halls.
"The LVCVA has scheduled construction around major conventions so that they won't have to go elsewhere during the building process," he said. "A major part of the renovation will be construction of a climate-controlled corridor linking the North, Central and South halls."
The LVCVA is anticipating that tourism will finally be returning to normal in Las Vegas as the pandemic is (hopefully) seeing its final days, with the origination expecting to receive room tax revenue in 2022 in the amount of $306.2 million; full recovery of the tourism trade is expected to take place in 2023-2024.
Shelter Realty is a Real Estate and Property Management Company specializing in the areas of Henderson, Las Vegas and North Las Vegas, NV. Feel free to give us a call at 702.376.7379 so we can answer any questions you may have.