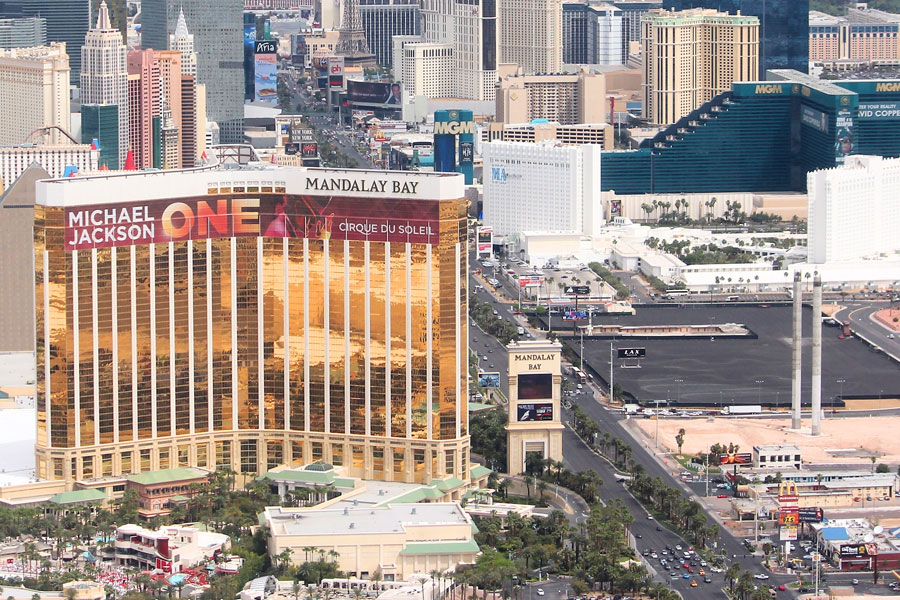 26 Acres Along Las Vegas Strip Across from Mandalay Bay Now on Market for $182 Million
LAS VEGAS, NV – 26 acres of land located along the south edge of the famed Las Vegas Strip, the site of a proposed – and failed – Ferris wheel project is now on the open market, with the property owners asking for $7 million per acre, for a total of $182 million.
Real estate brokerage CBRE Group now has the property for sale, which includes land that was originally slated to be the home of SkyVue, an observation wheel project that was started but never completed; currently, the only indication that the project ever existed at all is the presence of two concrete columns, with the effort never advancing past that stage.
The SkyVue property has been offered on the market previously, most recently when it was purchased four years ago via bankruptcy court by Seattle-area businessman Wayne Perry via a credit bid.
However, experts anticipate that the property will most likely fetch top-dollar in the current marketplace, as the Vegas Strip has recently exploded in terms of development following the waning days of the COVID-19 pandemic.
Still, the latest offering comes as real estate sales and development plans gain momentum in and around Las Vegas' famed casino corridor, amid the tourism industry's continued rebound from the pandemic. The property's close proximity to prominent sports venues – such as Allegiant Stadium and T-Mobile Arena – as well as the Tropicana hotel-casino should make it especially attractive to investors.
To sweeten the deal, the SkyVue property offering also includes a separately-owned apartment complex.
As originally envisioned, the SkyVue project would have encompassed a 500-foot-tall observation wheel, a roller coaster and retail and restaurant space. However, if purchased, the current property owner doubts that any buyer would consider restarting SkyVue; instead, they feel that the new owners would most likely knock down the two existing concrete columns to make way for a hotel casino.
Shelter Realty is a Real Estate and Property Management Company specializing in the areas of Henderson, Las Vegas and North Las Vegas, NV. Feel free to give us a call at 702.376.7379 so we can answer any questions you may have.