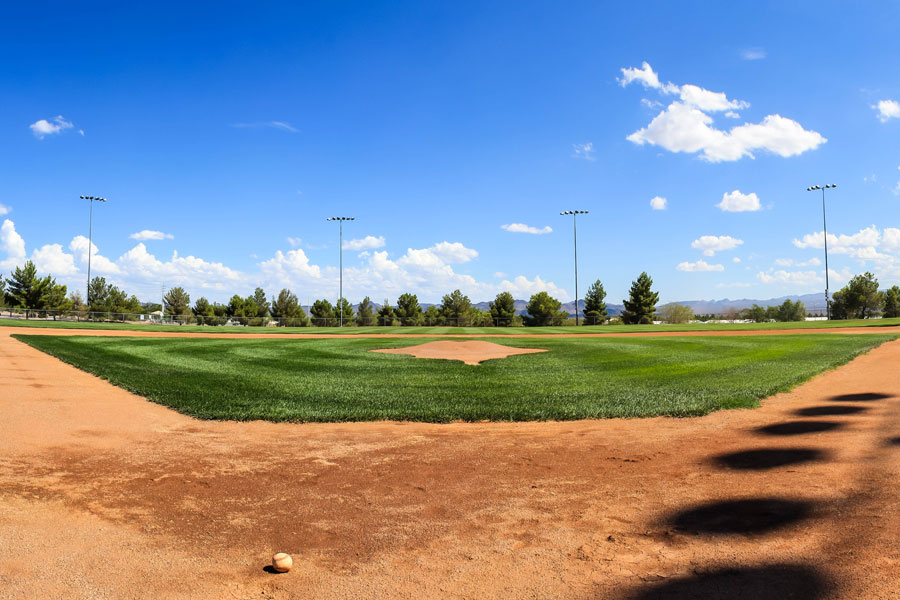 Construction Under Way on 40-Acre Tule Springs Regional Park in City of North Las Vegas
LAS VEGAS, NV – The city of North Las Vegas is set to be the recipient of a new 40-acre park located in the vicinity of the 215 Beltway and Revere Street, and when it's completed the facility is slated to be one of the city's largest parks offering a wide variety of amenities for local residents.
Tule Springs Regional Park, which will be situated between Dorrell Lane and Deer Springs Way, will take approximately two years to build, and when it is completed and open for public use, it will include numerous family-friendly features, including:
Four baseball/softball fields
Three soccer/multi-use fields
A playground
A splashpad
Basketball courts
Sand volleyball courts
Trails
Shade structures
Restrooms
Cass Palmer, director of parks for North Las Vegas, said that Tule Springs Regional Park will have a little something for everyone, no matter what they are looking for in an outdoor recreational experience.
"Between the athletics and the play features, I think anybody of any age is going to go out there and have fun," he said.
The construction of the park will be a welcome addition to the several new housing developments that have sprung up in recent years in North Las Vegas. Currently, residents in that area are suffering from a lack of neighboring outdoor recreational spaces, so the news of Tule Springs Regional Park will certainly be welcome, and will assist with future population growth in the area.
"Where are we now, and where do we need to be for the next 10-15 years to support the growth?" Palmer asked, adding that "desert landscaping" will be used wherever possible at Tule Springs due to the notoriously dry climate in Las Vegas.
"We're integrating the legislative mandate for xeriscaping for all of our parks and trails. We're anticipating the use of artificial grass in a lot of areas," he said. "We've found a couple of grasses that the SNWA (Southern Nevada Water Authority) prefers. Requires less watering."
Shelter Realty is a Real Estate and Property Management Company specializing in the areas of Henderson, Las Vegas and North Las Vegas, NV. Feel free to give us a call at 702.376.7379 so we can answer any questions you may have.