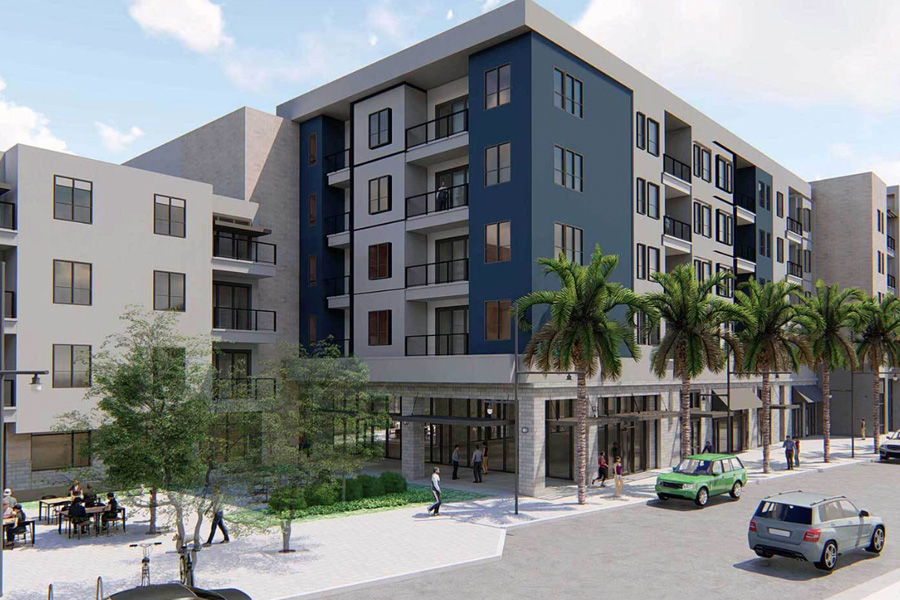 Nashville Developer to Build Downtown Las Vegas Luxury Apartment Complexes
LAS VEGAS, NV – A Nashville developer that has already opened one luxury apartment complex in downtown Las Vegas last year has just announced plans to construct a second apartment complex in the same area, adding to their already impressive portfolio in Southern Nevada.
Symphony Park was announced by Southern Land Company, with work on the project expected to begin in fall of 2022. The current plan for Symphony Park is for a complex that encompasses over 500 units spread out amongst a five-story building and a 22-story tower; construction on the smaller building would commence first, with work on the high-rise building slated to start in approximately one year.
In addition, Southern Land Company has another project lined up in Las Vegas' Arts District, with the City Council having just approved plans for an as-yet untitled 335-unit apartment complex at the intersection of California Avenue and Third Street. A timetable for the groundbreaking for that project has not yet been announced.
The site of the Arts District project is currently vacant, aside from a small commercial building that is in a serious state of disrepair that will most likely be demolished when work commences.
In a statement, Southern Land representatives noted that the company was making serious efforts to address the demand for downtown apartment units "to help meet a need and offer dynamic, luxury residential options in areas of Las Vegas that we anticipate will only continue to transform and thrive."
These two projects join Auric, a 324-unit rental complex that Southern Land developed previously that is located directly next door to the upcoming Symphony Park site. Auric is currently about 70 percent leased, according to Southern Land representatives, and features a resort-style pool area, a resident lounge with bar, and concierge service.
Shelter Realty is a Real Estate and Property Management Company specializing in the areas of Henderson, Las Vegas and North Las Vegas, NV. Feel free to give us a call at 702.376.7379 so we can answer any questions you may have.