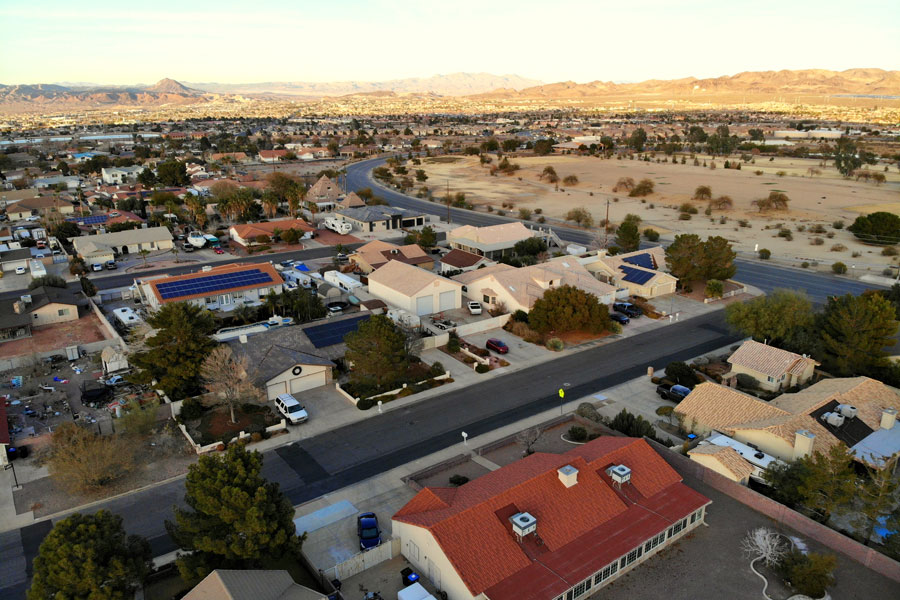 Las Vegas Median Home Prices Hit Record $460,000 Amid Lowering Sales Overall, Report Indicates
LAS VEGAS, NV – A new report released this week indicates that home prices in Las Vegas continue to increase on a regular basis, despite the fact that home sales in Southern Nevada overall have begun to slow down when compared to the same period of time one year ago.
According to Las Vegas Realtors (LVR), the median price of existing single-family homes sold in Las Vegas in March 2022 was $460,000, which once again breaks the all-time record, as has been the case each and every month for the last several months. Just one year ago – in March 2021 – the median price was just $363,000, which was 26.7 percent lower than it is now.
Another all-time real estate-related record was set in March as well – the median price of local condos and town homes sold in March hit $270,000, smashing last month's record and representing a 39.2 percent jump from March 2021, when that price was $194,000.
In contrast, the lowest homes reached in terms of cost in recent times was during the mid-2000's recession, when the median price of existing single-family homes bottomed out at a mere $118,000.
However, LVR President Brandon Roberts noted that the number of homes selling on the market is starting to ebb slightly, driven by several factors.
"We keep expecting prices to slow down at some point, but it's not happening, yet," Roberts said. "With mortgage interest rates rising recently and the inventory of homes available for sale as low as it has ever been, it's no surprise that we're starting to see fewer homes being sold."
For example, there were only 2,005 single-family homes on the Las Vegas marketplace without any offers, which is an increase of 13.1 percent from the same period of time in 2021. In addition, 4,205 existing local homes, condos and town homes sold in March, which is 12.2 percent less for homes and 6.5 percent less for condos and town homes than one year prior.
Shelter Realty is a Real Estate and Property Management Company specializing in the areas of Henderson, Las Vegas and North Las Vegas, NV. Feel free to give us a call at 702.376.7379 so we can answer any questions you may have.