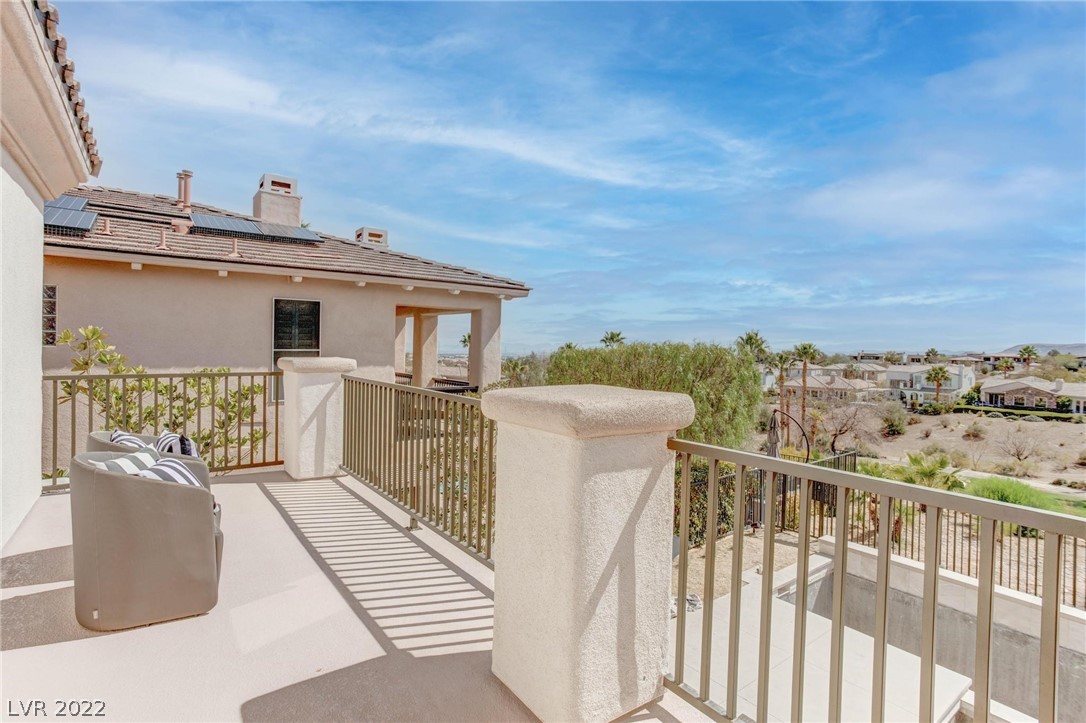 Heavily Renovated Luxury Home in Red Rock Country Club Hits Market for $3.5 Million
LAS VEGAS, NV – An aging million-dollar-plus home located in Las Vegas' Red Rock Country Club community that has received a huge facelift – now boasting numerous new modern touches – has just been listed on the open market for $3.5 million.
Forte Specialty Contractors, owned by developer Scott Acton, has been responsible for renovating many high-end homes in Southern Nevada and building some of the iconic sights of Las Vegas, such as the pirate ship at Treasure Island 20 years ago.
In September 2020, Acton purchased a home in Red Rock Country Club for $1.025 million that was originally built in 2003, and spent a year gutting, renovating and sprucing it up to suit the tastes of today's homebuyers that are seeking out the latest in high-tech bells and whistles, along with luxury trappings such as high-end finishes and appliances, along with new open floor plans.
The two-story home – listed by Acton's daughter, Samantha Paez – offers five bedrooms, six bathrooms, and comes in at 4,546 square feet, with 100 of those feet having been newly added during the extensive renovation process.
11489 SNOW CREEK AVENUE, LAS VEGAS – $3,500,000.00
The home – located on the golf course in Red Rock – now boasts numerous modernized amenities, including a home office/gym combo, steel windows and doors, high-end upgrades with marble and stone throughout, a double island marble-countered kitchen with white European millwork finishes, Viking appliances and custom banquette seating.
The master bedroom features a patio, custom fabric headboard attached to the wall, a bathroom featuring floor-to-ceiling Vanilla Onyx marble, and an upgraded the backyard with etched concrete, lush landscaping, and a new pool.
Currently, Forte Specialty Contractors is one of the main developers of high-end properties in Las Vegas, with 15 projects currently in the works in The Summit, adjacent to Red Rock Country Club.
Shelter Realty is a Real Estate and Property Management Company specializing in the areas of Henderson, Las Vegas and North Las Vegas, NV. Feel free to give us a call at 702.376.7379 so we can answer any questions you may have.