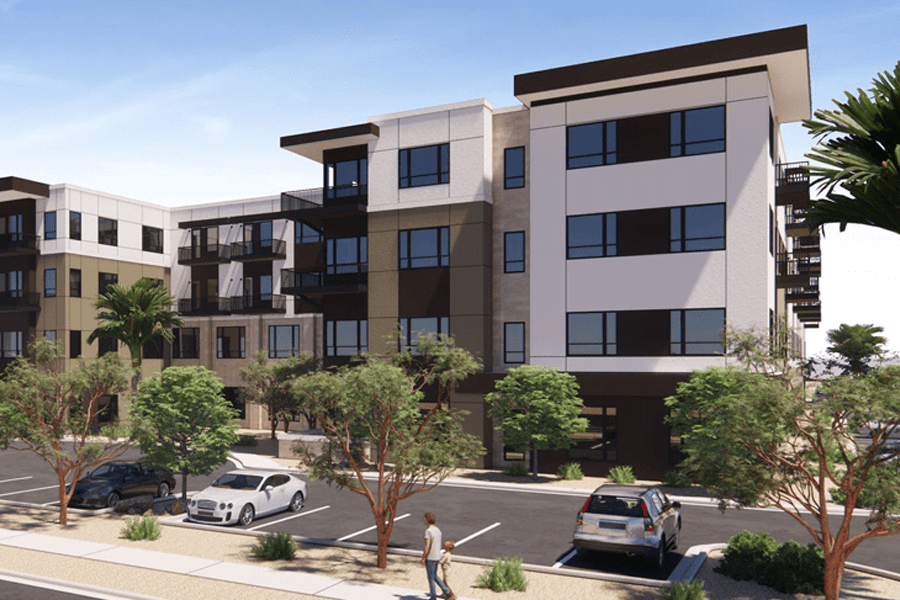 Groundbreaking Ceremony Planned for Development of New Las Vegas Senior Housing Facility in Summer of 2022
LAS VEGAS, NV – In an attempt to address the ongoing need for affordable housing options for Las Vegas' senior population, two developers based out of Denver, Colorado are finalizing plans to develop a new senior-living facility in Southern Nevada, with the groundbreaking planned for the very near future.
MorningStar Senior Living and Confluent Senior are planning on developing a new project located near the intersection of Alta Drive and Hualapai Way – dubbed MorningStar at The Canyons – which will be comprised of a new 196,000 square-foot building with 168 apartment units spread out over four stories.
The units will be broken up into 95 independent-living units, with an additional 49 assisted-living units and 24 memory-care units reserved for seniors that require additional assistance in their day-to-day lives, reports say.
Assisted Living units feature around-the-clock support from on-site Care Managers with the activities of daily living, according to the developer's website; memory care units are for seniors that are experiencing memory loss and other cognitive functions.
The project will be constructed upon a site approximately 3.7 acres in size that the developers purchased in February for over $7.4 million, with the groundbreaking ceremony slated to take place in the summer of 2022.
According to the developer's website, the grand opening for the facility is expected to be held in the second quarter of 2024.
MorningStar at The Canyons will offer numerous attractive amenities for its senior tenants, including an outdoor bar, pool and hot tub, in addition to a movie theater, a gym, indoor and outdoor dining venues, and a clubroom terrace with views of the famed Las Vegas Strip.
This project marks the first collaboration between MorningStar Senior Living and Confluent Senior on a development project in the state of Nevada, reports say.
Shelter Realty is a Real Estate and Property Management Company specializing in the areas of Henderson, Las Vegas and North Las Vegas, NV. Feel free to give us a call at 702.376.7379 so we can answer any questions you may have.