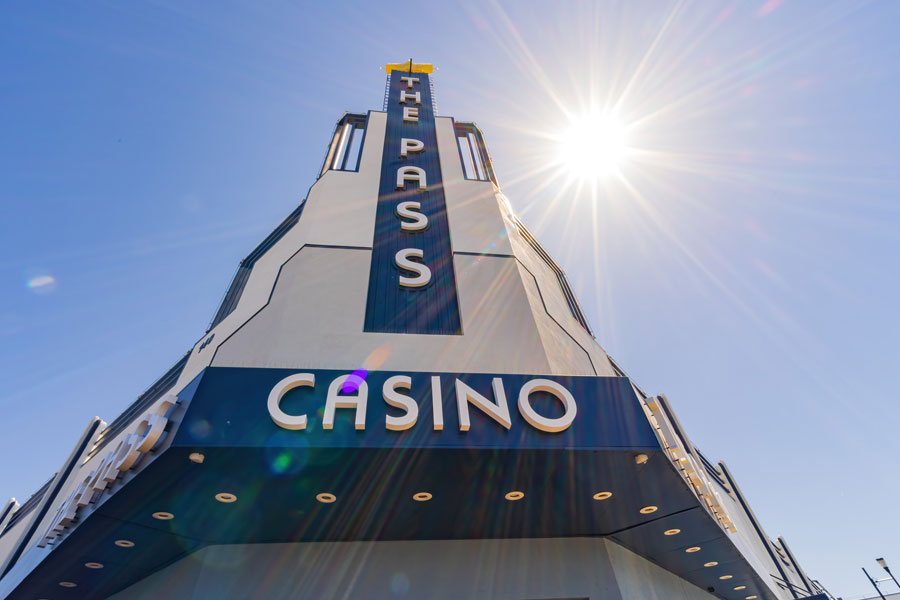 Las Vegas' The Pass Casino Files Plans to Add Six-Story, Atwell Suites-Branded Hotel At Once Quiet Water Street
LAS VEGAS, NV – Located in Downtown Henderson, The Pass Casino – formerly known as the Eldorado, until it was sold in late 2020 – has announced plans to add onto the establishment by building a six-story Atwell Suites-branded hotel on the property.
Developer Joe DeSimone, who renovated and renamed the Eldorado upon its purchase for an undisclosed price, has filed plans with the city of Henderson to construct the approximately $20 million hotel, which is slated to have 90 rooms. While a specific date has not yet been decided for the project's groundbreaking, it is anticipated to take place in either September or October, reports say.
The Atwell Suites hotel – a brand of British-owned IHG Hotels & Resorts – is expected to offer a variety of amenities for guests, such as a pool and wine bar; however, construction of a dedicated parking garage is not necessary, DeSimone notes, since The Pass itself already possesses one that will be adequate enough to serve the needs of the hotel as well.
DeSimone, founder and owner of First Federal Realty DeSimone, said that building a hotel for The Pass is a great business move, as the casino's location at 140 Water Street is centrally located in an up-and-coming area.
Recently, the once quiet Water Street has seen a large increase in foot traffic as breweries, restaurants, an ice rink, and other entertainment options have been added in recent years. DeSimone noted that The Pass has benefited from the street's current upward trajectory – calling recent business "very strong" – and said that part of his reasoning for adding the hotel is due to the fact that the area is currently without any significant hotel competition.
The nearest large-scale hotel to The Pass' location – the Fiesta Henderson – has yet to reopen after having shut down during the COVID-19 pandemic, and has not made any announcements regarding its future.
Shelter Realty is a Real Estate and Property Management Company specializing in the areas of Henderson, Las Vegas and North Las Vegas, NV. Feel free to give us a call at 702.376.7379 so we can answer any questions you may have.