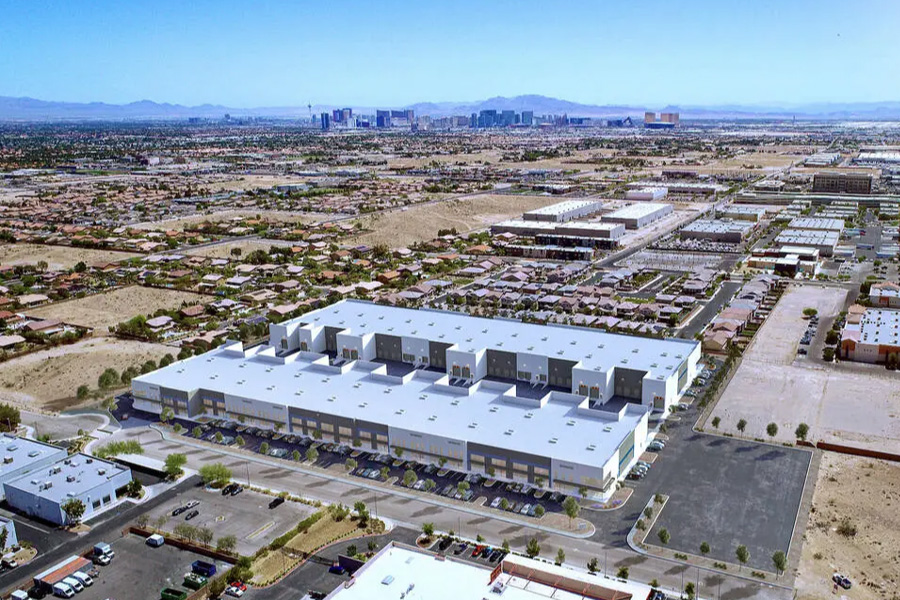 Canada-Based Developer Breaks Ground on 261,751 Square-Foot Las Vegas Pioneer Business Center
LAS VEGAS, NV – Recently, a Canadian real estate developer preformed a ceremonial groundbreaking on an upcoming Las Vegas-based warehouse project that, upon completion, will come in at over 250,000 square feet in size.
Ryan Beedie, who regularly travels to and spends time in Vegas – estimates that he's been to the city as many as 200 times and counting – which influenced his decision to develop his very first-ever U.S. based project there, he said.
Last Monday, Beedie broke ground on the upcoming Pioneer Business Center, a two-building warehouse complex in the southwest valley that, upon completion which is expected by the end of 2022, will offer 261,751 square-feet of space.
Despite this being his very first construction project in Vegas, Beedie is no stranger to the local real estate marketplace, already boasting the ownership of industrial buildings and condominium towers in the northern region of the city.
Once Pioneer Business Center is completed and ready to open for business, Beedie notes he plans on selling the warehouse's 26 units to individual buyers, as opposed to the more common practice of leasing them to tenants or selling the complex to a new landlord.
Beedie referred to this plan as his "niche in the market," stating that it should appeal to companies put off by steadily rising rental rates in Southern Nevada; the developer has already lined up buyers for six units and counting, he said.
What should prove to be especially appealing about Beedie's plan to sell space instead of renting it out is that for-sale warehouse space normally targets companies seeking in excess of 50,000 square feet. In contrast, Beedie will be offering smaller spaces for sale, which should interest smaller companies that don't require the extra space; units in Pioneer Business Center, just north of Sunset Road between Tenaya Way and Buffalo Drive, will range in size from 7,791 to 13,186 square feet.
Shelter Realty is a Real Estate and Property Management Company specializing in the areas of Henderson, Las Vegas and North Las Vegas, NV. Feel free to give us a call at 702.376.7379 so we can answer any questions you may have.