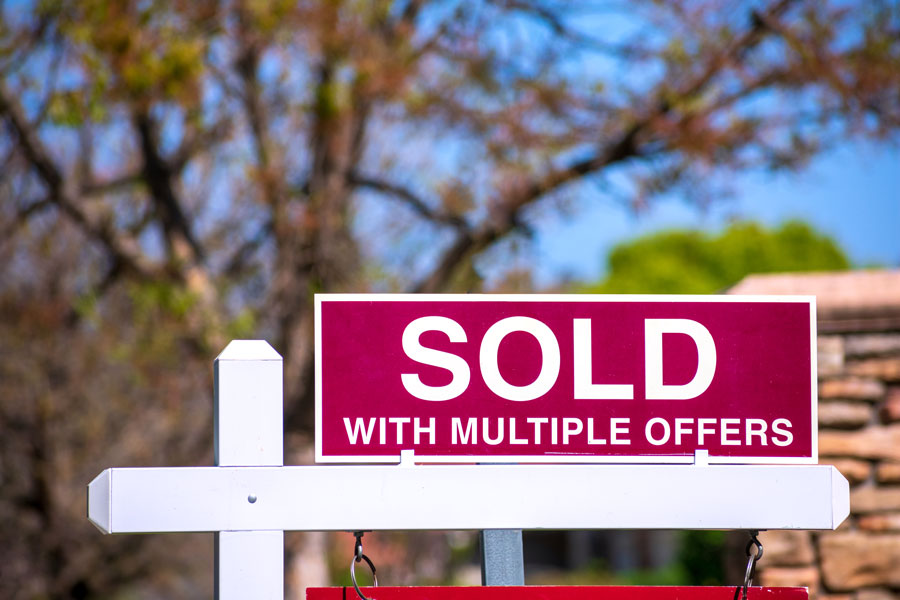 Amid Record Prices, Las Vegas Realtors President Predicts Market Stabilization Coming; Increases "Not Sustainable"
LAS VEGAS, NV – Las Vegas Realtors Association President Brandon Roberts is predicting that, as Southern Nevada's home prices continue to break record after record – causing intense affordability concerns – the market will eventually right itself and stabilize, noting that the current situation is "not sustainable" long-term as it is.
In February 2022, the median price of existing single-family homes in Las Vegas reached a new record – $450,000 – which itself leapfrogged the previous record just the month before. Overall, the median price was just $355,000, with the new record representing a whopping 26.8 percent year-over-year increase and over three times the $118,000 existing homes were fetching in January 2012 during the recession.
It's easy to see how much the intense housing demand is driving home prices up in the region; in 2021, there were 38,601 home sales in Vegas, and over 50,000 when townhouses and condominiums are added into the equation. However, this represents a situation that Roberts says can't last.
"Local home prices can't keep going up this fast, forever. The increases we've been seeing in the last year or so are just not sustainable," he said. "It remains to be seen how much higher these prices can go and when we might start to see the market stabilize, as many national experts have been predicting. Either way, I seriously doubt you'll see home prices more than triple again in a single decade."
Given the record-setting nature of the real estate industry in 2021, Roberts said that he expects this trend to continue into 2022 but that prices and demand will start to level off as interest rates on home loans begin to slowly rise from the historic lows they hit during the COVID-19 pandemic.
"That affects people's buying power, which could affect the demand on some of the properties," Roberts said. "I do think we will stay strong because we have low inventory, and we will continue to see that. As soon as they are coming on the market, they're selling. We're in a shortage of housing, I don't think builders could build it fast enough because of supply, labor and permits. I think we will see increases (in prices) but not at the level we saw last year."
Shelter Realty is a Real Estate and Property Management Company specializing in the areas of Henderson, Las Vegas and North Las Vegas, NV. Feel free to give us a call at 702.376.7379 so we can answer any questions you may have.