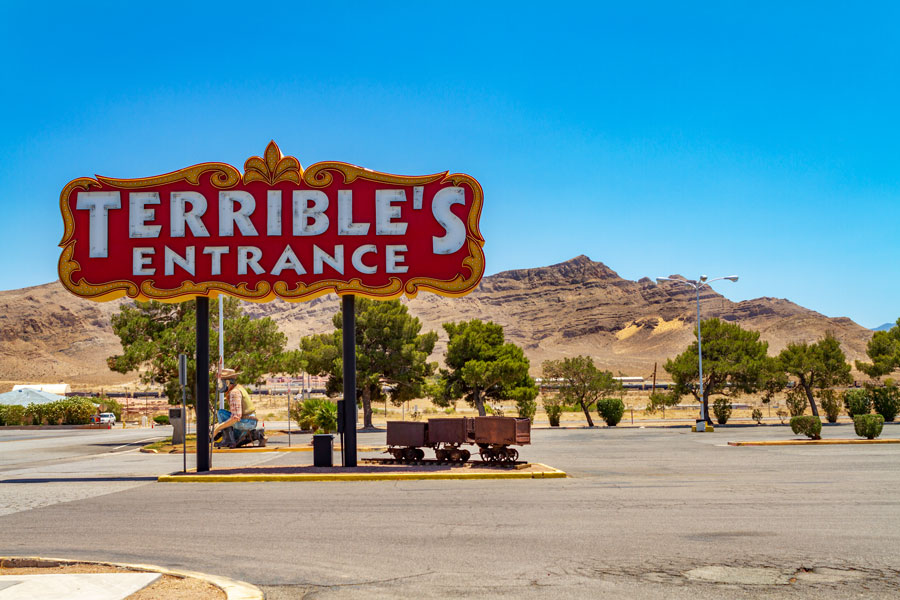 Former Site of Las Vegas' Terrible's Hotel & Casino to be Converted to Large Industrial Park
LAS VEGAS, NV – The defunct Terrible's Hotel & Casino, which has been closed and sitting unused for two years, will be demolished and the property used to construct a large-scale industrial park, according to an announcement by a Reno developer.
Terrible's, which originally opened in 1987 and closed for good in 2020, was owned by the Herbst family – operators of the Terrible Herbst gas station chain – and is located about 25 miles south of Downtown Las Vegas.
Public records show that on February 24, Tolles Development Company closed on a $44.7 million deal with the Herbst family for the sale of the approximately 142.3 acres of real estate in Jean Nevada off Interstate 15 that Terrible's Hotel & Casino sits upon.
Tolles partner Cory Hunt noted that the location is ideal for an industrial park, since truckers delivering goods from Southern California could drop off their wares and be home in what would amount to a one-day round trip, as opposed to having to travel much further into Nevada. In addition, the location already has utility service in-place due to the hotel's presence.
Hunt said plans are in-place to develop the property into a 1.9 million-square-foot warehouse and distribution complex, with a groundbreaking possibly planned for 2023; from there, it is estimated that the industrial park would take anywhere from three to five years to construct. Clark County commissioners approved plans for the project last month.
The last construction phase of the project will involve the current Terrible's Hotel & Casino building itself, although it is not currently yet known how the structure will be demolished. However, Hunt facetiously said that if they decide to implode it, it would be done in over-the-top "Vegas style" and that he would be happy to allow a filmmaker to record the explosion for a movie to "help us celebrate blowing it up."
Shelter Realty is a Real Estate and Property Management Company specializing in the areas of Henderson, Las Vegas and North Las Vegas, NV. Feel free to give us a call at 702.376.7379 so we can answer any questions you may have.