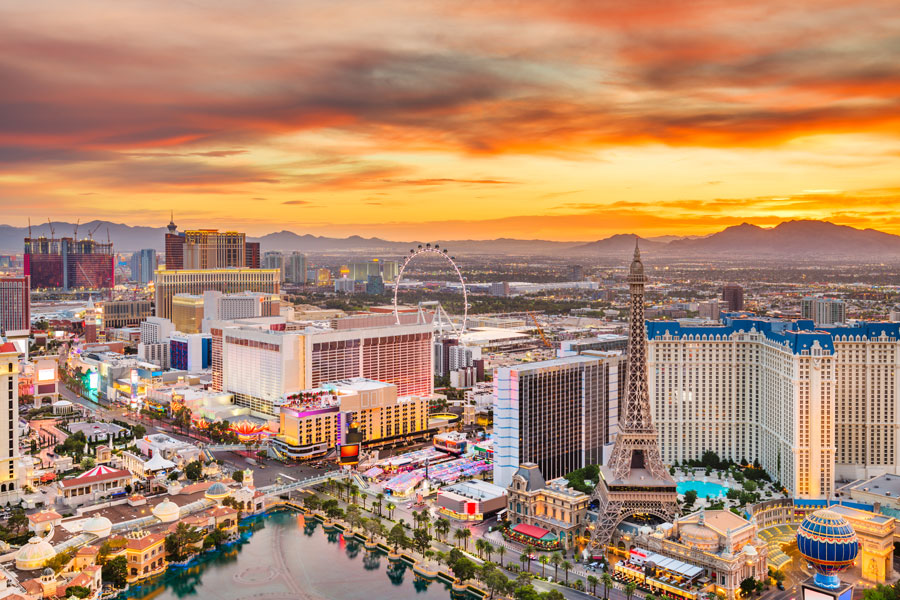 Las Vegas Home Prices Currently Rising at Levels Outpacing U.S. Average, New Report Says
LAS VEGAS, NV – According to the S&P CoreLogic Case-Shiller index recently released by S&P Dow Jones Indices, home prices in the Las Vegas real estate marketplace are rising at levels that are currently outpacing the United States average, and this is not the first instance of this occurring, experts say.
The prices of homes in Southern Nevada, from November 2020 to November 2021, increased 25.7 percent, compared to a 18.8 percent year-over-year increase for the country as a whole during the same period of time, the report revealed, which examined 20 major metro areas, all of which recorded annual price increases in the double-digits.
The highest increase of the 20 metro areas looked at in the report, however, was Phoenix, Arizona, which saw home prices leap up 32.2 percent from November 2020 to November 2021.
The report also bestowed another impressive distinction upon Las Vegas – the fact that the city has had home prices rising faster than the national average for six consecutive months in a row, and that trend is expected to continue until home inventory in the region increases due to ramped-up development efforts.
The report solidifies the fact that intense demand for homes in Las Vegas – driven by an influx of new residents seeking lower taxes and cheap mortgage rates that increased buying power – has resulted in a series of record-breaking home prices, seemingly month-to-month. While the degree to which Vegas' real estate market has recovered from the mid-2000's recession is indeed impressive, experts say that home prices are now sparking affordability concerns, especially among first-time buyers.
The December price of previously owned single-family homes in Vegas was a record-breaking $425,000, which represents a 23.2 percent year-over-year jump.
However, the findings of report also indicate that the prices of homes across the U.S. have uniformly been increasing at a "very high" rate overall, but have shown signs of slowing in the past few months; prices are expected to slow further as interest rates for home loans continue to increase.
Shelter Realty is a Real Estate and Property Management Company specializing in the areas of Henderson, Las Vegas and North Las Vegas, NV. Feel free to give us a call at 702.376.7379 so we can answer any questions you may have.