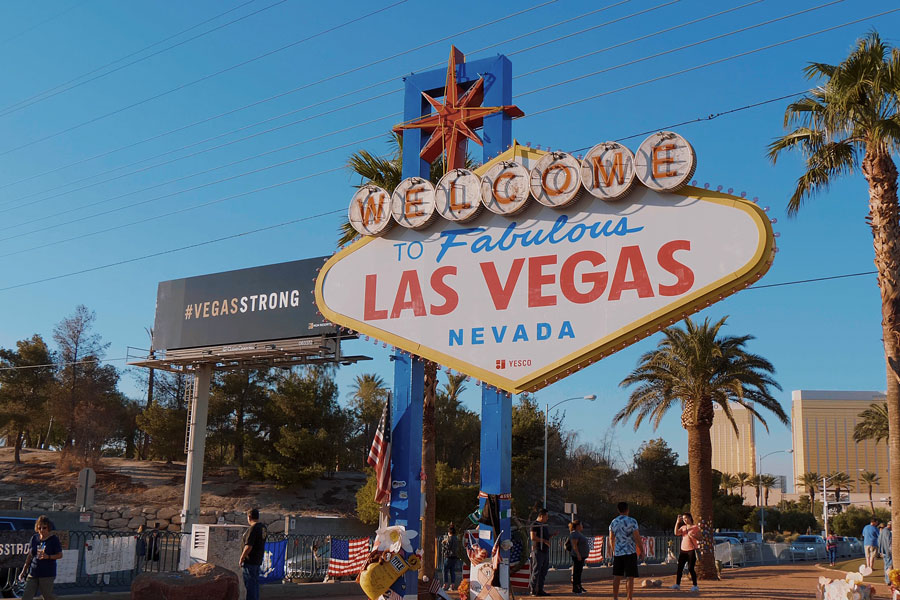 Expert: Las Vegas' Streak of Rapid Sales, Record-High Prices Expected to Continue Into 2022
LAS VEGAS, NV – Despite the ongoing COVID-19 pandemic, 2021 saw a record-breaking year in Southern Nevada – its highest ever, in fact – both in terms of home prices and sales, driven by demand and low borrowing costs. And according to real estate experts, that trend is expected to persist well into the new year, with 2022 likely to continue breaking records time and again.
According to Frank Nothaft, chief economist with housing tracker CoreLogic, the pandemic initially caused a large drop in the real estate market; however, once the summer of 2020 hit, things started taking an unexpected turn for the better when mortgage rates dropped.
"Mortgage rates fell to 3 percent or even lower, and for many prospective homebuyers who didn't lose their jobs, they saw this opportunity presented by record-low, rock-bottom mortgage rates, and the affordability that introduced," he said. "We saw a lot of prospective homebuyers jump into the market, first-time homebuyers in particular. They saw this as an opportunity to trade up, buy more house, and more house, more room is exactly what they wanted during the pandemic. They needed more space because they needed the office from home. And if they had kids, at that stage of the pandemic, they had to plan for a school room from home, too."
Nothaft noted that he was surprised at how long Las Vegas' hot streak has lasted, saying that he had expected interest rates on home loans to have increased by now.
"Our forecast was that we'd see mortgage rates rising by now…well, they didn't. Mortgage rates reached record-low levels. That has been a very powerful stimulant to the housing market," he said. "In Vegas, we've got buyers coming in who earn a lot more money than the typical Vegas household who are able to buy a much more expensive home."
However, Nothaft stated that the boom has made it harder for some Las Vegas families to be able to afford homes in the region, previously well-known for its low cost of living.
"You see prices really getting bid up. It makes it just that much harder for households, families that have been living in a market like Las Vegas to afford to buy," he said. "What we've observed during the summer is something that we've never seen in the last 20, 25 years in the country. In the summer of '21, more than one-half of the homes that sold on the MLS sold above the list price. And it's not just that they're selling above the list price, they're selling quickly."
Nothaft said that he's expecting mortgage rates to eventually begin to climb, but most likely that will not happen at a rate that will have an impact upon Las Vegas home sales in 2022, which are expected to continue to climb… along with prices.
"We're expecting a gradual rise in mortgage rates," he said. "So, if that scenario comes to pass, and we see mortgage rates gradually rise and return back to some type of normal level, by the time we get to 2023, 2024, then we'll see a gradual slowing down in home sales activity and in home price growth."
Shelter Realty is a Real Estate and Property Management Company specializing in the areas of Henderson, Las Vegas and North Las Vegas, NV. Feel free to give us a call at 702.376.7379 so we can answer any questions you may have.