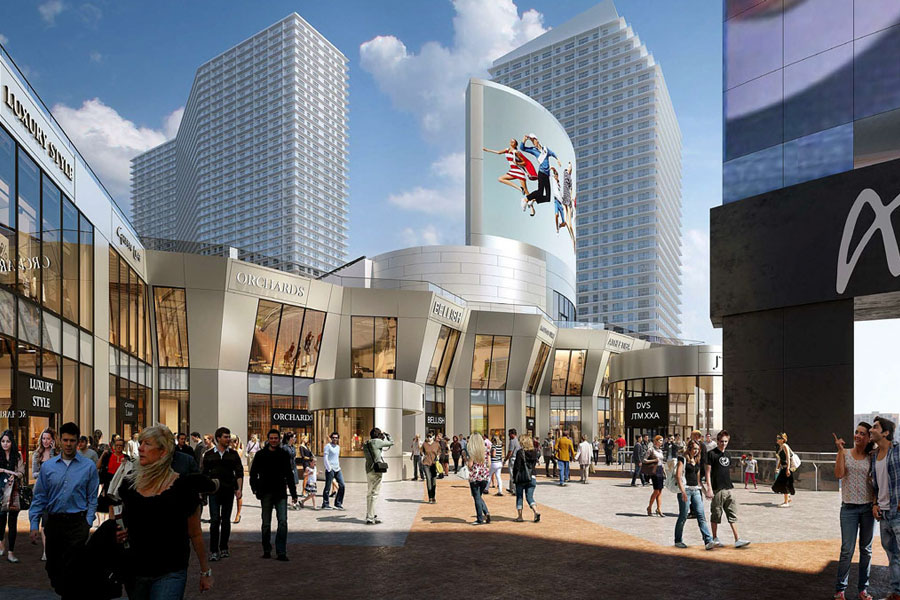 New Retail Complex on Las Vegas Strip Begins Construction; Already Approximately 30% Leased Out
LAS VEGAS, NV – Project63, a new four-story retail strip mall-style development at Las Vegas' multi-tower CityCenter complex, has officially begun construction in an effort to meet both growing consumer demand as well as its anticipated 2022 completion date.
While the frame of the building itself is slated to be completed by this upcoming March, the entire project is not anticipated to be finished until fall of 2022, reports say.
The complex, according to Clark County documents, will clock in at 228,278 square feet. It will be located at the southwest corner of Las Vegas Boulevard and Harmon Avenue, and currently is already about 30 percent leased via signed contracts with the developer reporting on the project's many signed contracts.
"We're seeing a very strong response," they said.
The developers, Brett Torino of Las Vegas and New York's Flag Luxury Group, reportedly purchased the site for $80 million earlier this year from MGM Resorts International and its partner CityCenter, a government-owned holding company Dubai World.
When the per-acre price is factored in, the amount of monies paid in this transaction was far-in-excess of even the price paid for Las Vegas Boulevard during the intense real estate activity experienced during the aftermath of the Great Recession of the mid-2000s.
Located adjacent to the luxury mall Shops at Crystals and across the intersection from Harmon Corner, the location was originally where the never-completed Harmon hotel tower was intended to be; the project – which was deemed "structurally flawed" – was dismantled several years ago.
Clark County commissioners approved plans for Project63 in August; once completed, the resulting apartment complex is anticipated to help alleviate the great demand for rental housing options that are currently plaguing Las Vegas in the wake of the COVID-19 pandemic.
Shelter Realty is a Real Estate and Property Management Company specializing in the areas of Henderson, Las Vegas and North Las Vegas, NV. Feel free to give us a call at 702.376.7379 so we can answer any questions you may have.