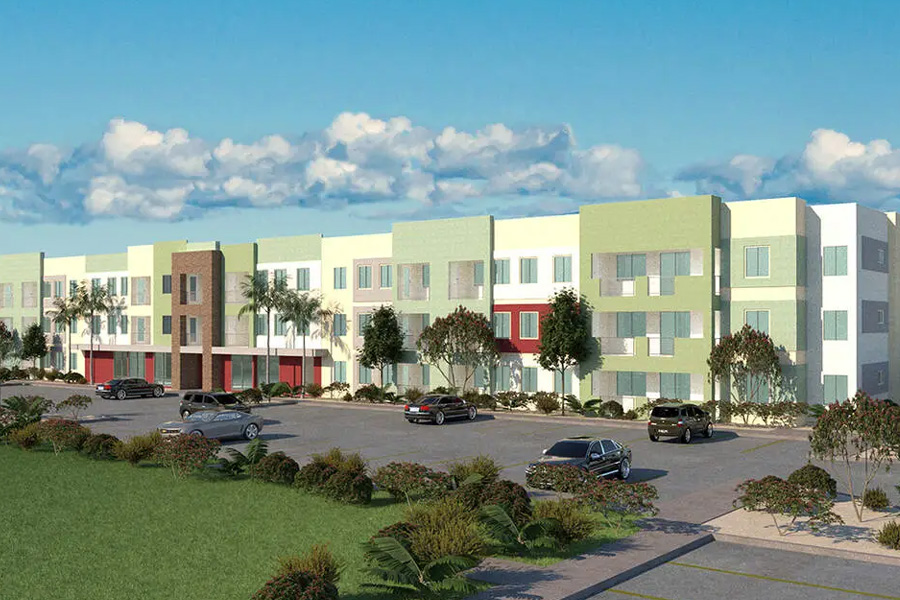 Affordable Housing Development Breaks Ground in North Las Vegas; Project Will Offer 156 Units When Completed
LAS VEGAS, NV – Lake Mead West Apartments, a new affordable housing complex that will be located near Texas Station in North Las Vegas, recently broke ground and, once development is started, is slated to be completed in 2023.
According to Hassan Chaudhry, principal of developer Foresight Companies and developer of Lake Mead West Apartments, the project will offer 156 units when completed and will have one, two, and three-bedroom units with below-market rents. At the moment, fair market rent in the area starts in the mid-$900 range.
"High-quality affordable housing is a critical need in Southern Nevada, and Lake Mead West Apartments will be a much-needed community in North Las Vegas," he said. "Creating a project that is a true public-private partnership to benefit our working families requires intensive collaboration among numerous agencies and entities, but is worth the hard work for the community benefit."
Chaudhry noted that the phrase "affordable" shouldn't scare off prospective tenants who are worried that may translate into a lack of quality.
"Affordable just means that there is an opportunity for someone to pay less in rent. it doesn't mean the quality of construction is low somehow," Chaudhry said.
Lake Mead West Apartments, the development cost of which comes in at approximately $31.5 million, will be comprised of a gated complex and will feature numerous amenities for tenants, including a dog park and a barbecue area. In addition, the project will also boast of so-called "Wrap Around Services" aimed at serving the needs of tenants, offering services such as affordable health care, a food pantry, after-school programs for students, social services, computer/internet workstations, and a children's play area.
The housing complex was brought into existence via a public-private partnership with the City of North Las Vegas, Nevada Housing Division, Foresight Companies, LLC and a private investor called Red Stone.
Shelter Realty is a Real Estate and Property Management Company specializing in the areas of Henderson, Las Vegas and North Las Vegas, NV. Feel free to give us a call at 702.376.7379 so we can answer any questions you may have.