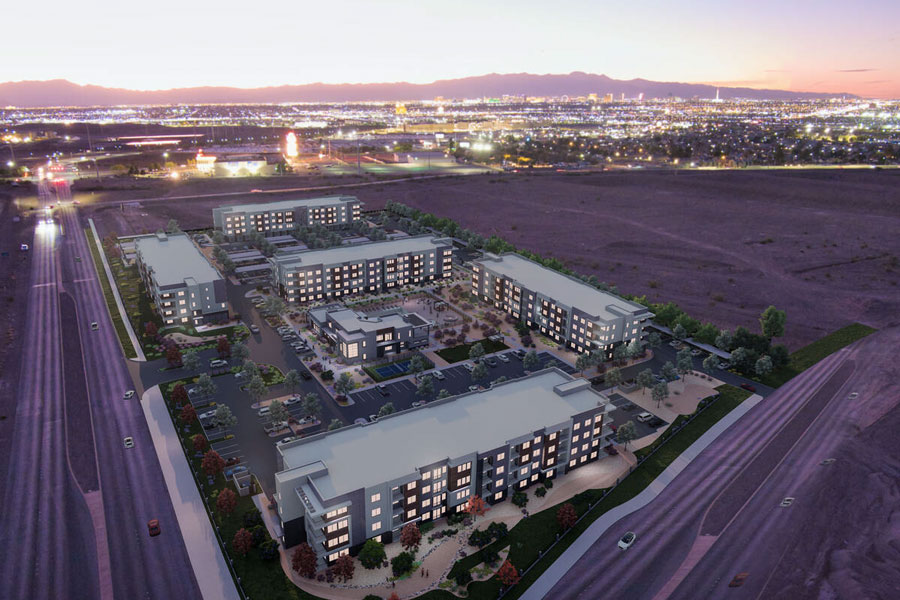 New 265-Unit Apartment Complex Set to Open in Henderson's Cadence Community in 2022
LAS VEGAS, NV – A Stockton, California-based developer has announced that a new 265-unit apartment complex is set to open in Henderson's Cadence community in 2022, which is anticipated to help address the near-ravenous demand for affordable housing options in Las Vegas during the past year.
A.G. Spanos Companies, founded by billionaire Alex Spanos in 1960, is a builder of multifamily residences, commercial buildings and communities, and is considered to be one of the biggest apartment developers in the United States; the company is currently led by Chairman and CEO Dean Spanos, owner of the Los Angeles Chargers football team.
In a press release, Spanos announced that the new apartment complex they are currently developing is expected to begin letting tenants begin their occupancy in the third quarter of next year.
The project, which will consist of 265 units ranging in size from 617 to 1,320 square feet, will feature a variety of amenities for tenants, including a 10,000-square-foot clubhouse and private parking garages situated in all of the buildings located in the complex.
Spanos has constructed over 200,000 multi-family housing and master planned communities with fifty years of operational experience. Their mission, as stated on their website, is "to enhance the communities where we build and develop projects that endure."
In Las Vegas alone, the company has built over 22,000 apartment units from the 1970s through the 1990s.
Spanos representatives noted that the new apartment complex is being constructed on a plot of land located within Cadence, a master-planned community in Henderson that is currently being developed by the LandWell Company. Cadence is being developed on a plot of land 2,200 acres in size and is located off of Lake Mead Parkway east of Boulder Highway.
Shelter Realty is a Real Estate and Property Management Company specializing in the areas of Henderson, Las Vegas and North Las Vegas, NV. Feel free to give us a call at 702.376.7379 so we can answer any questions you may have.