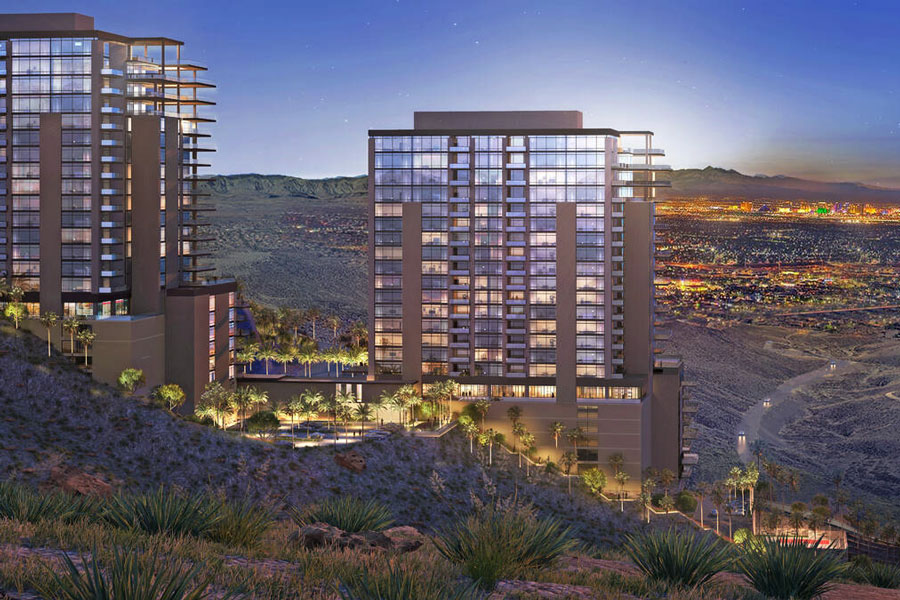 $600 Million Luxury Resort-Style Condominium Project Planned for MacDonald Highlands in Henderson
LAS VEGAS, NV – A new luxury resort-style condominium project is slated to be built in MacDonald Highlands in Henderson, which will be the first high-rise apartment building constructed in the city since the mid-2000's recession if it is approved by the Henderson City Council.
The proposed $600 million Pinnacle Residences at MacDonald Highlands will be comprised of 183 units – spread out over two towers, one being 24 stories and the other 25 – currently in the planning process, will include underground parking.
The designs of the project have yet to be finalized, but Pinnacle Residences is to cater to the wealthy based on the current anticipated pricing plan; units are expected to start at $1.5 million and go all the way up to $13 million for penthouses, which will feature terraces with private pools and outdoor kitchens, outdoor dining and outdoor sitting areas.
The units will range in size from 6,000 square feet to 7,000 square feet, with three to five bedrooms and numerous amenities included, with the feel said to be "more like a luxury hotel resort."
Currently, about 140 reservations have been made thus far, with prospective residents plunking down anywhere between $10,000 and $100,000 for units; it should be noted that these reservations are refundable until early 2022, at which time they will be converted into purchase and sales agreements with 25 percent down and the remainder due when the unit is complete and ready for move-in.
The Henderson City Council will review the plans for the project and potentially give their approval for it to proceed in December. If approved, the developers – Las Vegas and Mexico- based Azure Resorts and Canada and New York-based Luxus Developments – anticipate readying the site in early 2022 and starting construction in the third quarter of that year, with an expected completion date of summer 2024.
Shelter Realty is a Real Estate and Property Management Company specializing in the areas of Henderson, Las Vegas and North Las Vegas, NV. Feel free to give us a call at 702.376.7379 so we can answer any questions you may have.